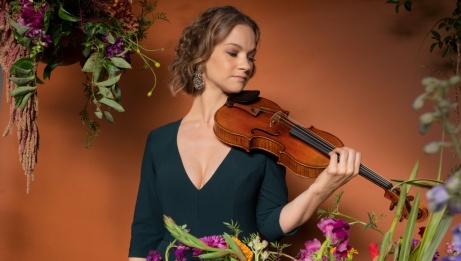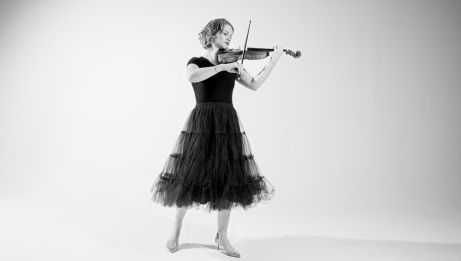 Music
Classical music
Violin
Carlos Simon Fate Now Conquers
Ludwig van Beethoven

Symphony No. 5
The NAC Orchestra is delighted to welcome violinist Hilary Hahn, one of her generation's finest musicians, back to Southam Hall to perform Antonín Dvořák's Violin Concerto, a work that has charmed performers and audiences around the world since its first performance. Hahn's virtuosity is almost supernatural as she moves effortlessly between moments of tension and tenderness in this abidingly beautiful concerto.
Carlos Simon, composer-in-residence at the John F. Kennedy Center for the Performing Arts and the 2021 winner of the Sphinx Medal of Excellence, was inspired to compose his Fate Now Conquers by an entry in Beethoven's journals written in 1815: But Fate now conquers; I am hers; and yet not shall she share in my renown; that life is left to every noble spirit; and that some great deed shall beget that all lives shall inherit. Using the harmonic structure of the second movement of Beethoven's Symphony No. 7, Simon has created musical gestures that depict the unpredictable workings of fate and the uncertainty of life.
Everyone knows the famous dun dun dun DUN that opens the world's most recognized symphony, so what can be said about Beethoven's glorious Symphony No. 5 that hasn't been said already? This is classical music that gets under your skin, still as fresh and inspiring as ever, more than two centuries after its first performance in 1808.