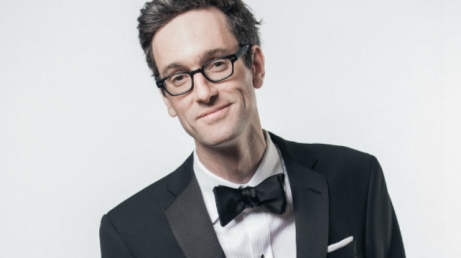 "It's the warm firelight on a cold winter's night, it's the stranger that's holding the door. It's the generous smile, the mother and child, it is peace ringing out over war." With these words, David Myles sets the tone for the season - and introduces the world to a new must-have Christmas album.

It's Christmas has something for everyone: original and classic songs in a range of styles from foot-stomping bluegrass to crooning jazz. The record includes impeccable covers of Myles' favourite Christmas standards including Let It Snow, White Christmas and Les Cloches du Hameau. The addition of three original holiday songs proves his versatility as a songwriter. From poetic and heartfelt to funny and whimsical, It's Christmas, Santa Never Brings Me a Banjo, and The Gift complement the vintage feel of the album - while making it uniquely David Myles. Recorded at New Scotland Yard and produced by Joshua Van Tassel (drums), the record features the musical talents of long-time Myles collaborators: Kyle Cunjak (bass) and Alan Jeffries (guitar).

The release of It's Christmas coincides with the 5th anniversary of David Myles' annual New Brunswick food bank fundraiser tour: Singing for Supper.
Myles says "Christmas is when we reflect on what is most important to us:
family, friends, love, generosity. The tour helped remind me of the true meaning of the season. That's what I wanted to capture in this collection of songs." He succeeds with warmth, grace and good humour. It's Christmas is a reminder of everything there is to love about the holiday season. "It's so good it's a shame, that it can't be the same, every day of the year."
A portion of the proceeds from the sale of cds will be donated to local foodbanks.