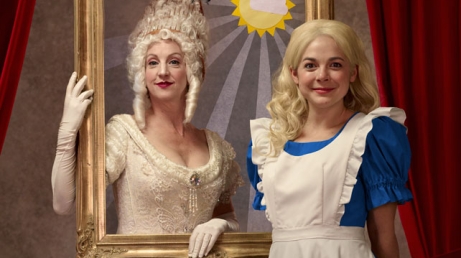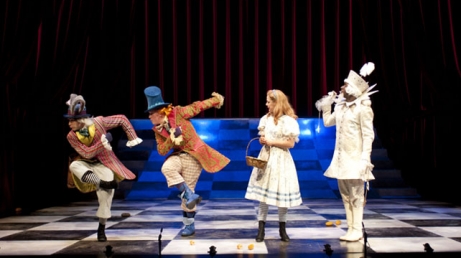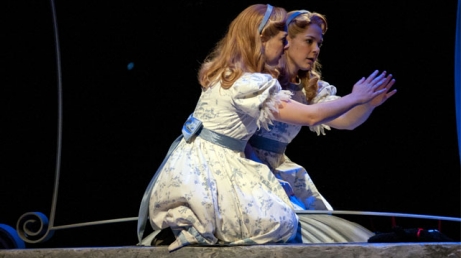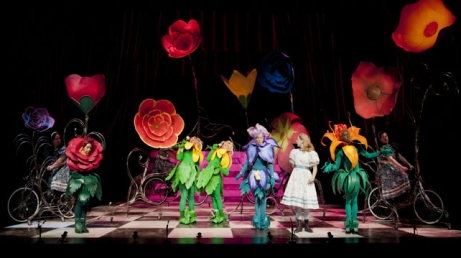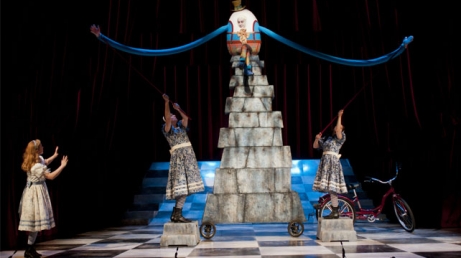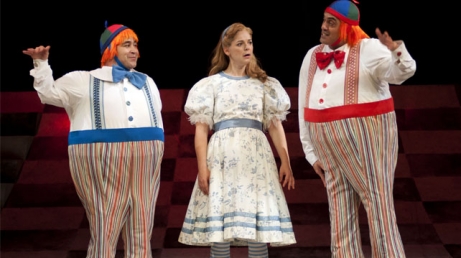 "Lewis Carroll has [written] a charming book, where those thousands of children who have laughed over the adventures of Alice, that most delightful of little girls, may follow their heroine through a new wonderland. This realm of marvels is Looking-glass House."" The Manchester Guardian
English

≈ 2 hours 20 minutes · With intermission
An NAC English Theatre Production in association with Stratford Festival
A madly inventive coming-of-age story for everyone!. When Alice enters the Looking-Glass World, she experiences fantastical adventures with a dizzying array of extraordinary characters – rival queens, Tweedledum and Tweedledee, Humpty Dumpty, the White Knight and many others. This classic sequel to Alice in Wonderland is a surreal and stunning Victorian vaudeville – high-end, low-tech fantasy from NAC English Theatre Artistic Director Jillian Keiley and celebrated designer Bretta Gerecke. Alice is superb family entertainment with audience interaction, zany characters and flamboyant design.
Did you know?
Alice Through the Looking-Glass was commissioned by the Stratford Festival and had its world premiere on July 10, 1994. Directed by former NAC English Theatre Artistic Director Marti Maraden and starring Sarah Polley, it was such a success that it was revived in 1996.
ASL Interpretation for the Deaf - January 3 matinee at 2 pm
On Saturday, January 3 at 2 pm, the NAC English Theatre is inviting three sign language interpreters for the matinee performance to enhance the experience of live theatre for Deaf patrons. On hand will be two ASL English interpreters and one Deaf interpreter/actor.
Special seating has been arranged for Deaf patrons who wish to attend this performance and enjoy the wonder and visually stunning production of Alice Through the Looking-Glass.
These Tickets can only be purchased by calling Dana Uzarevic, Interim Producer, NAC English Theatre at 613 947-7000 ext 320 or email at dana.uzarevic@nac-cna.ca. Tickets are $75 and there are a limited number of seats available.