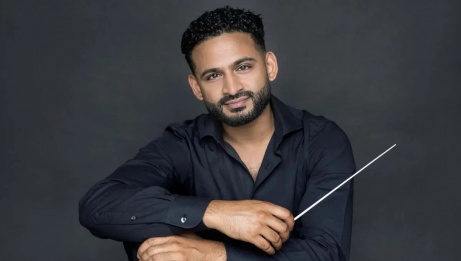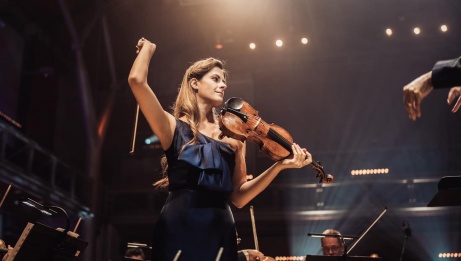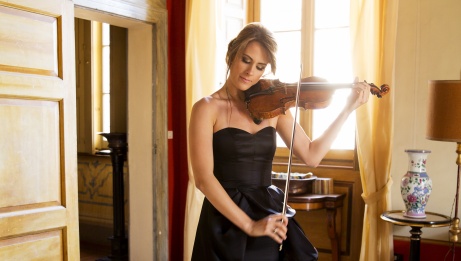 Music
Classical music
Masterworks
Violin
"The March 9th concert is dedicated to the memory of Peter A. Herrndorf, C.C., O. Ont., one of Canada's greatest cultural leaders, and the visionary former President and CEO of the National Arts Centre from 1999 to 2018."
JOHANN SEBASTIAN BACH

Largo ma non tanto (2nd mvt) from Concerto for Two Violins, BWV 1043 (March 9th only)

ALISON YUN-FEI JIANG Flowing Waters for orchestra
FELIX MENDELSSOHN

Violin Concerto in E minor, Op. 64

Lili Boulanger

Nocturne for Violin and Orchestra, arr. Sarah Slean
In-person event

≈ 2 hours · With intermission
UPDATE (March 2, 2023) - Unfortunately, Karen Gomyo will not be able to perform in Ottawa, please see below for the updated programming.
- - -
The National Arts Centre Orchestra hosts the Southam Hall debuts of Toronto-born conductor Jordan de Souza and Italian violinist Francesca Dego.
Francesca Dego is one of the most sought-after violinists on the international scene, thanks to her compelling interpretations and flawless technique. For this concert, she performs Felix Mendelssohn's Violin Concerto in E minor, which the composer took over five years to complete. Dego demonstrates why this beautiful work was a hit from its very first performance.
Few other works have provoked as much speculation on meaning and message as Tchaikovsky's Symphony No. 6, given that the great composer, who desperately wanted to leave behind his wildly popular The Nutcracker, died only nine days after the symphony's premiere. What is certain beyond doubt is that Tchaikovsky's masterful Symphony No. 6 was the favourite composition of his life, his crowning achievement, and a work he loved above all others.
Our concert also features the world premiere of Flowing Waters* by NAC Orchestra Carrefour composer Alison Yun-Fei Jiang. The Carrefour Composer's Residency is an exciting two-year program with the NAC Orchestra for emerging culturally diverse or Indigenous composers.
Given the breadth and beauty of the music she composed in her short life, it's hard not to lament Lili Boulanger's mere 24 years on earth. Her tender Nocturne for Piano and Violin unfurls like silk in this arrangement for violin and orchestra by the incomparable Sarah Slean.
*World Premiere; NAC Orchestra commission as part of the Carrefour Composer Program, made possible by the Canada Council for the Arts