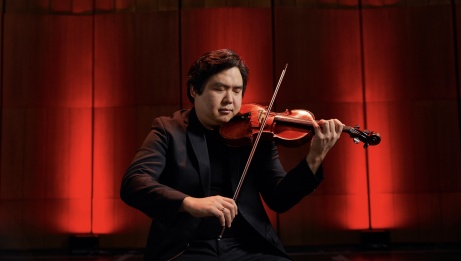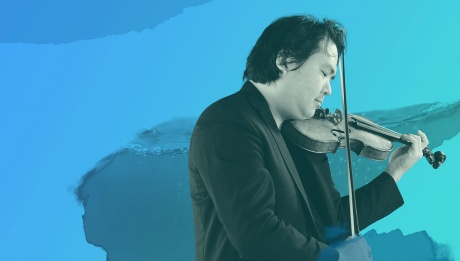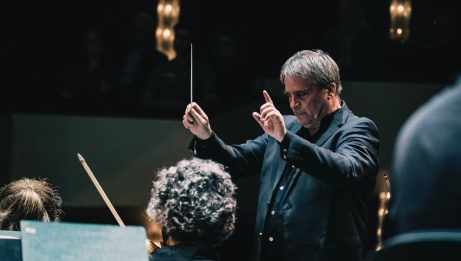 Music
Classical music
Violin
RUTH CRAWFORD SEEGER Rissolty Rossolty for orchestra
RUTH CRAWFORD SEEGER Andante for strings
SEBASTIAN FAGERLUND

Chamber Symphony
In-person event

≈ 1 hour and 45 minutes · With intermission
NACO Concertmaster and world-renowned violinist Yosuke Kawasaki takes centre stage in Southam Hall for an electrifying performance of Mozart's Violin Concerto No. 4. Mozart, who was himself a superb violinist, was still a teenager when he wrote this concerto in Salzburg, but his brilliance was already clearly on display.
Joseph Haydn, one of the fathers of classical music and arguably the inventor of the string quartet, cast a long shadow over the composers who followed him (his most famous student was Ludwig van Beethoven). Haydn's Symphony No. 31, often called the "Hornsignal" symphony, is filled with lusty horn calls delivered by an unusually large horn section, alternating with passages of great subtlety, but always returning to the majestic horns.
Principal Guest Conductor John Storgårds has been a bridge for our Orchestra to a rich variety of performers, thinkers, and composers. Among them is Finnish composer Sebastian Fagerlund (b. 1972), one of Europe's most prominent composers, whose impressionistic chamber music NACO players performed in 2021, with John Storgårds on violin. In this program, the NAC Orchestra gives the Canadian premiere of Fagerlund's new chamber symphony, which promises a vivid musical experience filled with textures of the natural world.
*Co-commissioned by the NAC Orchestra and the Tapiola Sinfonietta.