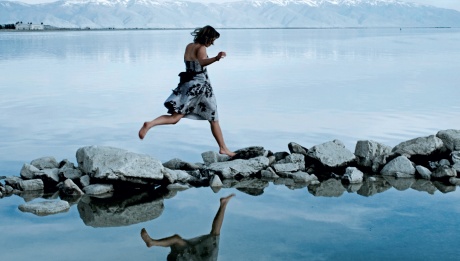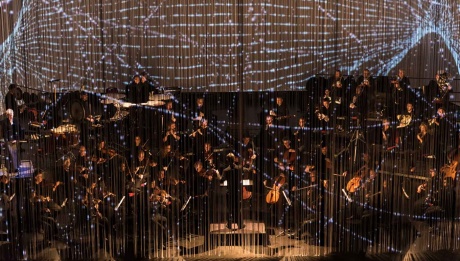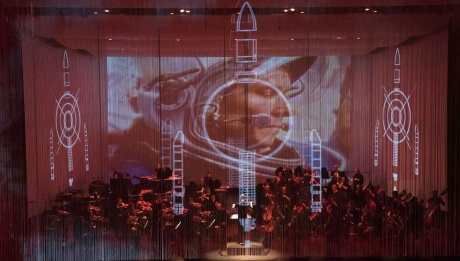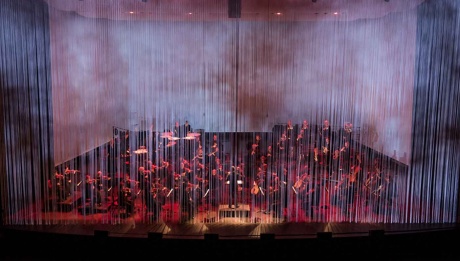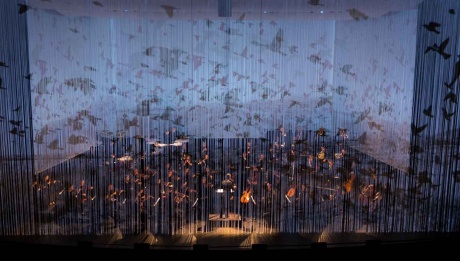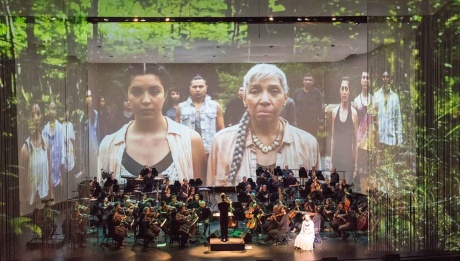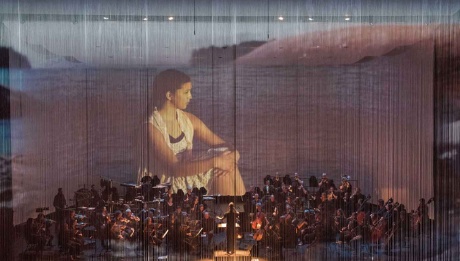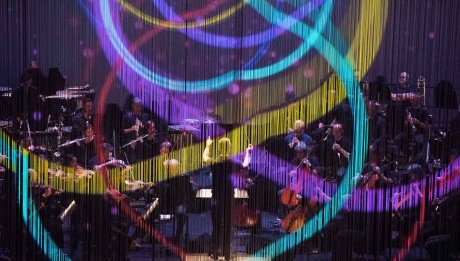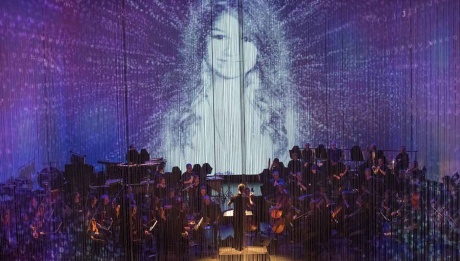 Music
Classical music
New works
≈ 80 minutes · No intermission
On International Women's Day, the NAC Orchestra shines a light on remarkable Canadian women.
First, discover the creative genius of Canadian throat singer Tanya Tagaq, winner of the 2014 Polaris Music Prize, in the performance of Qiksaaktuq where she improvises the lament for murdered and missing Indigenous women.
Then through its signature new creation, Life Reflected, a richly emotional and immersive orchestral experience.
"Canada's rich and dynamic history has provided the setting for some of the most captivating, personal and yet universal stories I have heard. What better way to share these stories than through the collaborative voices of some of the best artists and creators Canada has to offer." - Alexander Shelley, NAC Orchestra Music Director
Four Canadian composers created compelling musical portraits of four exceptional Canadian women. Roberta Bondar, Rita Joe, Alice Munro, and Amanda Todd are the inspiration behind Life Reflected, a unique symphonic and multi-media celebration of youth, promise, and courage. The National Arts Centre Orchestra commissioned four works by Zosha Di Castri, Jocelyn Morlock, Nicole Lizée, and John Estacio to create its largest production ever. The staging includes stunning projections, which immerse the audience in sound, motion picture, photography, and graphic design.
Dear Life, based on the short story by Nobel Prize-winning writer Alice Munro is a reflection on memory, childhood and the formative stages of life.
My Name is Amanda Todd tells the story of a vibrant 15-year-old who, after suffering for years from cyber abuse, spoke out against harassment and bullying on YouTube.
Dr. Roberta Bondar was Canada's first female astronaut and the first neuroscientist in space. Her expertise as an astronaut, physician, scientific researcher, and photographer has been interpreted in Bondarsphere
I Lost My Talk, based on the poem by Indigenous elder and poet Rita Joe, expresses Joe's experience at a Canadian residential school and is accompanied by a film featuring Indigenous dancers and choreography performed on the shores of one of Canada's Great Lakes. The piece was commissioned for the National Arts Centre Orchestra to commemorate the 75th birthday of The Right Honourable Joe Clark, P.C., C.C., A.O.E. by his family.
**Pre-Concert Talk**
Join host Candy Palmater composer Jocelyn Morlock, as well as special guests Carol Todd and Ann Joe, as they discuss the powerful stories and voices of Amanda Todd and Rita Joe featured in the evening performance of Life Reflected. (English only).
6:00 – 6:30 p.m. location: Canal lobby stage
Candy Palmater is a gay Mi'kmaw actor, writer, comic and activist. She graduated as valedictorian of her class at Dalhousie Law School and went on to practice labour law. She is the star of her own national TV show called The Candy Show on APTN and has acted in many other series including The Trailer Park Boys on Netflix. Candy has also had her own national radio show and can be heard often on CBC Radio One. Most recently, Candy has signed a book deal. Harper Collins with be releasing her first book, a memoir, in the spring of 2020. Candy is currently taping Season One of her Podcast, Sweet Talk with Candy Palmater, that will be available on iTunes and on TheCandyShow.com website by spring 2019. Be sure to subscribe to the website to not miss out on the first episode.