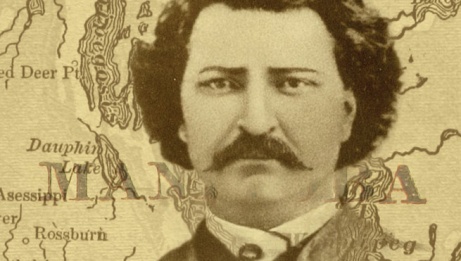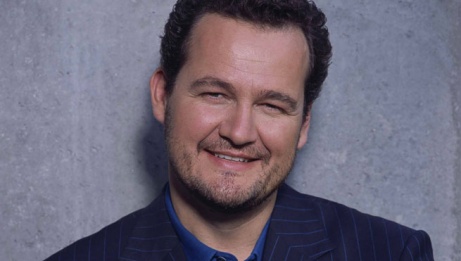 Music
Classical music
Opera
Canadian
NAC Co-production
NAC Co-presentation
A co-production with the Canadian Opera Company
Sung in English, French and Cree with English and French SURTITLES™.
The story of the polarizing Métis leader and Canada's westward expansion is told in this landmark work. Composed by Harry Somers for our nation's centennial in 1967, this uniquely Canadian contribution to the opera world is returning on the work's 50th anniversary, and will help mark the 150th anniversary of Canada's Confederation.
The National Arts Centre has joined with the Canadian Opera Company to proudly present this new production of Louis Riel.
Music by Harry Somers
Libretto by Mavor Moore with the collaboration of Jacques Languirand
Presented in partnership with Canada Scene.
---
THE NATIONAL ARTS CENTRE HAS JOINED WITH THE CANADIAN OPERA COMPANY TO PROUDLY PRESENT THIS NEW 50TH-ANNIVERSARY PRODUCTION OF LOUIS RIEL.
Louis Riel has been made possible by generous donors to the National Arts Centre Foundation who believe in investing in Canadian creators, including:
Kimberley Bozak and Philip Deck
Earlaine Collins
TD Bank Group
The Canadian Opera Company gratefully acknowledges its underwriters:
The Catherine and Maxwell Meighen Foundation
Philip Deck & Kimberley Bozak
Asper Foundation
The Max Clarkson Family Foundation
WITH ADDITIONAL SUPPORT FROM:
Mark & Gail Appel
Margaret Harriett Cameron
Catherine Fauquier
Sally Holton
Michiel Horn & Cornelia Schuh
Michael & Linda Hutcheon
The Michael and Sonja Koerner Charitable Foundation
Peter Levitt & Mai Why
John D. McKellar
Trina McQueen
Roger D. Moore
Sue Mortimer
Dr. Shirley C. Neuman
Tim & Frances Price
Dr. Joseph So
Mr. Philip Somerville
Dr. John Stanley & Dr. Helmut Reichenbächer
The Stratton Trust
Françoise Sutton
John Wright & Chung-Wai Chow
---
If you are interested in the history of Louis Riel, you may also be interested in the following events: