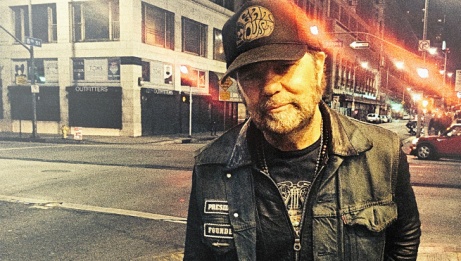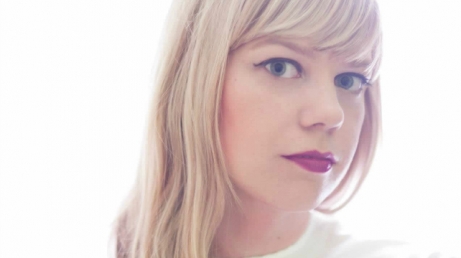 One of the world's most influential music producers – a shaper of albums by the likes of U2, Neil Young, Peter Gabriel and Bob Dylan – Daniel Lanois is also the world's best argument for working from home. From the time he started his own recording studio at age 17 in his mother's laundry room in Ancaster, Ontario, through the move to his storied home studio in Silver Lake, California (where he recorded Neil Young's Le Noise in 2010), wherever Lanois hangs his hat is ground zero for great music.
Best known for his fateful and fruitful collaboration with the eclectic Brian Eno, performer/producer Lanois first came to the ambient-music pioneer's attention while still in Hamilton. There, Lanois produced albums by Canadian stars from Martha & The Muffins to Ian Tyson to Raffi. While recording in Lanois's studio, Eno saw his talent and the two of them began sharing sound manipulation techniques. Soon they became partners, co-producing U2's The Unforgettable Fire and Peter Gabriel's soundtrack for the movie Birdy. The U2 relationship would continue with The Joshua Tree (again, co-produced with Eno) and Achtung Baby, the latter of which earned Lanois a GRAMMY®.
Lanois's "big" and "live" drum sound, atmospheric guitars, and ambient reverb soon became must-have audio for the biggest names in music. Bono recommended Lanois to Bob Dylan in the late 1980s, which led to the production of Dylan's Oh Mercy. Eight years later, Dylan and Lanois worked together on Time Out of Mind, which won a GRAMMY® Award for Album of the Year in 1997. Daniel teamed up with U2, and Brian Eno once again for the band's 2009 album No Line on the Horizon.
Lanois has been honoured with seven GRAMMY® wins, and four nominations including one for Peter Grabriel's So. Wrecking Ball, his collaboration with Emmylou Harris, won the 1996 GRAMMY® Award for Best Contemporary Folk. In 2005, Lanois was inducted into Canada's Walk of Fame, and in 2012 he was given the Canadian Music Industry Hall Of Fame Award. Along with his world-class production credits, Lanois is a songwriter, musician, and recording artist, adept at guitar, pedal steel, and drums. In 1989, Lanois released his solo debut Acadie to both critical commercial acclaim, followed in 1993 by The Beauty of Wynona and 2003's Shine. In 2005, Lanois released the album Belladonna, which was nominated for two GRAMMY® Awards. Daniel's relevance and contribution to the evolution of the music industry continue to grow with each new project he takes on.
Presented by NAC Presents, the NAC's ONTARIO SCENE, and the NAC ORCHESTRA