NAC Backstage Access for Culture Days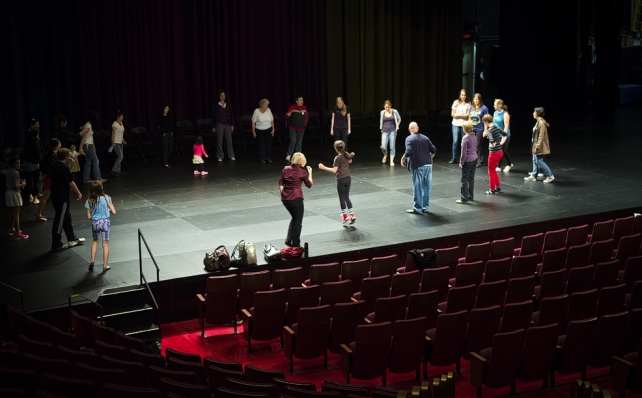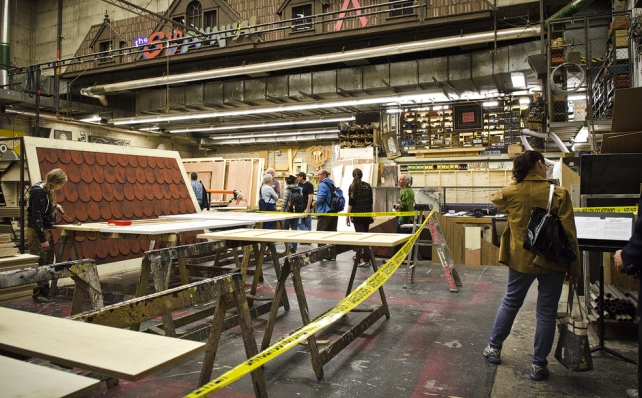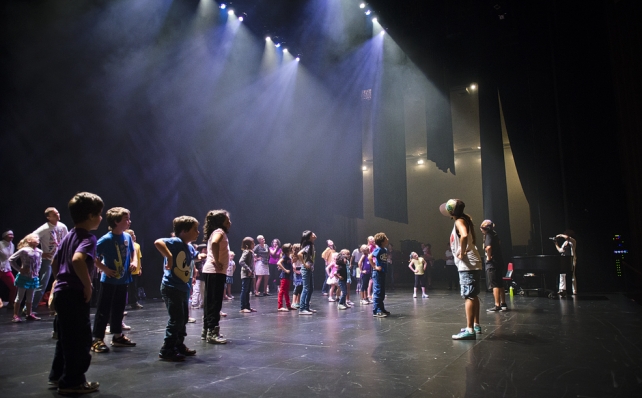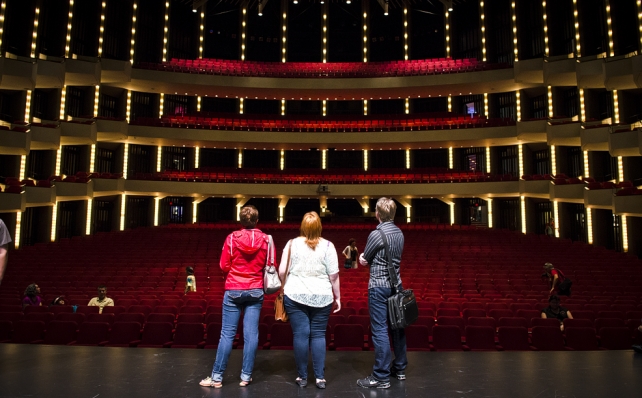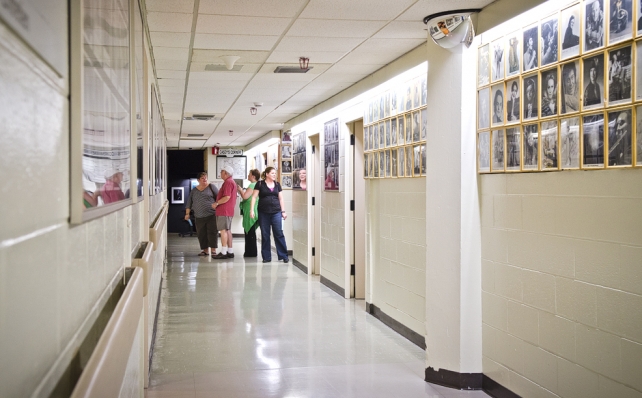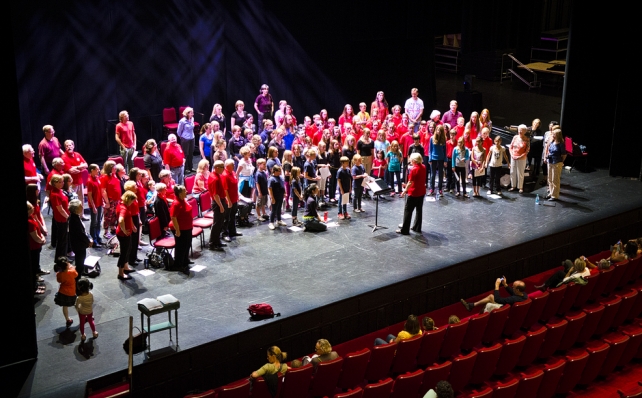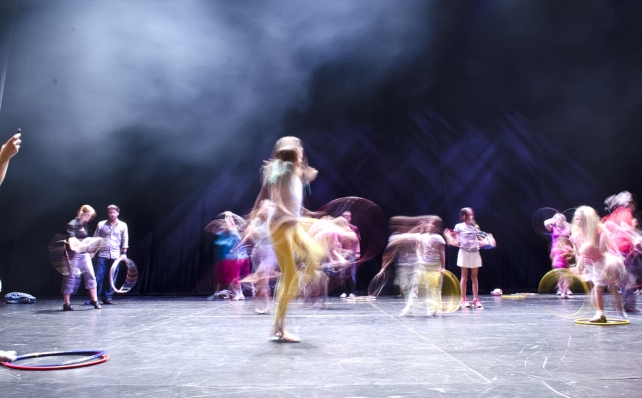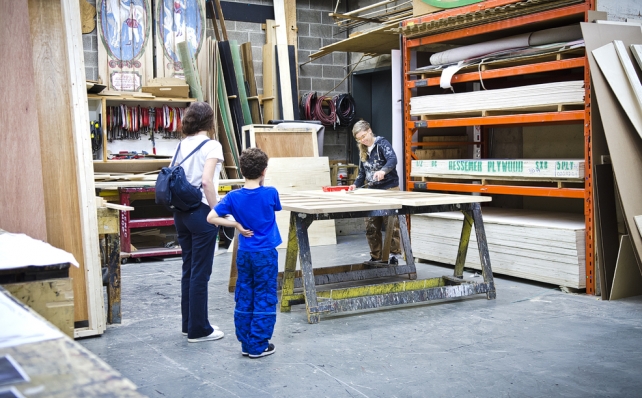 All events are free, bilingual, available on a drop-in basis and open to all ages except where noted.

Backstage Visits
12:00 p.m. – 4:00 p.m.
Enter from Southam Hall Foyer
See the National Arts Centre backstage areas like you've never seen them before: up-close and personal! You'll have access to the NAC stages, dressing rooms, backstage corridors and set-building shops in a self-guided tour.

Développé – photography exhibit
Theatre Foyer
12:00 – 4:00 p.m.
A collaboration pairing emerging photographers from the School of Photographic Arts: Ottawa and dancers at the 2014 Canada Dance Festival. Presented with the generous support of the NAC and Patrick Gordon Framing.
Photography Workshop
Studio
12:00 – 4:00 p.m.
Bring your camera and learn to shoot dancers in motion with professional photographer and instructor Greg Zenha. This workshop is held in partnership with the School of the Photographic Arts: Ottawa.
Introduction to printmaking
Salon
12:00 – 4:00 p.m.
Print your own poster with guest artist Guillermo Trejo from the Ottawa School of Art.
Music for Young Children
Mezzanine
12:00 to 4:00 pm
Music for Young Children's multi-sensory approach to musical learning makes piano lessons fun! It's the ideal way to learn to play! Come, find out more and try our interactive activities with musical instruments of all kinds!
Dance Workshops
12:00 – 12:50 p.m. Hip Hop
1:00 – 1:50 p.m. Bollywood
2:00 – 2:50 p.m. Jazz
3:00 - 4:00 p.m. Contemporary Dance with Sylvie Desrosiers, Director of The School of Dance Contemporary Dance Programme
Southam Hall Stage
It's never too late to learn how to dance! Come and join us for an intro to dance, where you will learn different dance styles from some of Ottawa's best dance teachers. NO DANCE EXPERIENCE required; bring comfortable clothes to move in and your dancing feet!
Circus Workshops
Theatre
12:00- 1:00 p.m.
2:00- 3:00 p.m.
Ages 6+
Discover the basics of juggling with artists from CRÉATIONS IN VIVO. With a playful approach based on group and individual exercises, you'll work with balls, rings and flower sticks, and learn the rudiments of diabolo juggling and dish spinning.

Live Band Karaoke
1:00 pm - 4:00 pm
Fourth Stage
You're the star in this version of karaoke where you'll be accompanied by a live band of top-notch Ottawa musicians! Choose your favourite selection of jazz standards, musical theatre hits, rock classics, old favorites or kids' tunes and sing your heart out in the cozy atmosphere of the Fourth Stage cabaret.
Theatre Workshops
Theatre
1:00-2:00 p.m.
3:00- 4:00 p.m.
in English
Get ready to jump start your creativity! Whether you want to start an acting career or just improve your communication skills, join the Ottawa Acting Company's Chris Ralph and John Muggleton for a fun hour of basic tricks and techniques of the craft. You'll learn all about risk-taking, character building and expressiveness. Who knows – you might even catch the acting bug!
Atelier de marionettes
Panorama Room
1:00-2:00 p.m.
3:00-4:00 p.m.
Ages 3+
in French
In this workshop for children led by Karine Sauvé, her comical, zany puppets spring to life in their hands. Using simple, original exercises, their imaginations and creativity are given free rein as they animate marionnettes that soon become lively, dynamic characters.
Ottawa Symphony Orchestra Open Rehearsal
15:00 – 16:00
Rehearsal Hall B
Take a sneak peak at the rehearsal work of Ottawa Symphony Orchestra. Watch David Currie conduct the string section of the orchestra to prepare their upcoming concert.