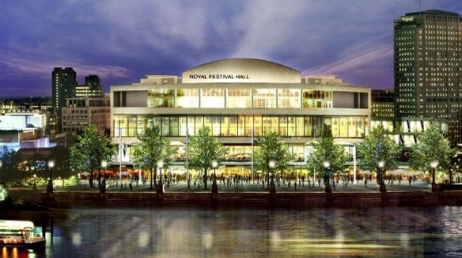 Look out London! Two sensational orchestras – Britain's Royal Philharmonic Orchestra and Canada's NAC Orchestra – combine with Maestro Pinchas Zukerman, mezzo-soprano Patricia Bardon and the London Philharmonic Choir to create a powerful evening of gorgeous music!
Pinchas Zukerman is a force of nature who is one of the great violinists of our time – arguably, of all time. To hear him live in London is a musical experience you won't want to miss – especially as he combines the power and precision of his NAC Orchestra, of which he has been Music Director for the past 16 years – and the Royal Philharmonic Orchestra, of which he is Principal Guest Conductor. His insight into the strengths of each ensemble have resulted in a program that, for one night only, will take the audience to the height of discovery and epic beauty.
The concert begins with Bach's "Erbarme Dich" – a spiritual gem sung by mezzo-soprano Patricia Bardon, with the Royal Philharmonic Orchestra. Then, the late Canadian composer Malcolm Forsyth's creation "A Ballad of Canada" features the NAC Orchestra's warm sound and exceptional musicality. The London Philharmonic Choir brings beautiful and moving depth to the choral contribution, including the John McCrae poem "In Flanders Fields". After intermission, the power of all of these musicians combine in a performance of Beethoven's Symphony No. 9 – the Ode to Joy. Join the U.K. Tour in London for this extraordinary concert night, and follow the tour online as it unfolds, at nacotour.ca!
- - - - - -
Pre-concert choir performance, Song of the Poets (6:45 pm):
A 25-minute pre-concert performance by the Reverie Choir prior to the NAC Orchestra's evening concert at the Royal Festival Hall, Southbank Centre. The NAC is the lead commissioner of a powerful tribute to the soldiers of the First World War called "Song of the Poets" by Canadian composer Abigail Richardson that will be featured by wonderful youth and community choirs in all tour cities as part of the NAC Orchestra's pre-concert activities.