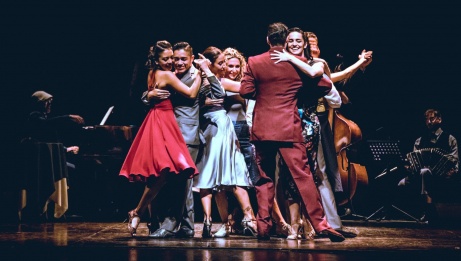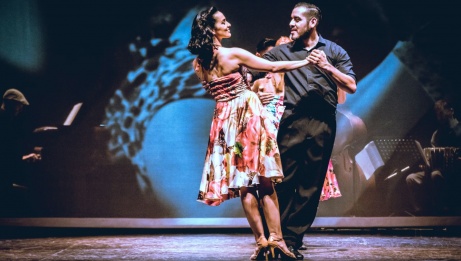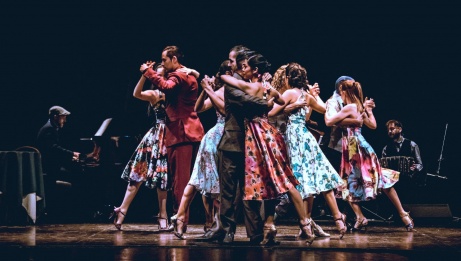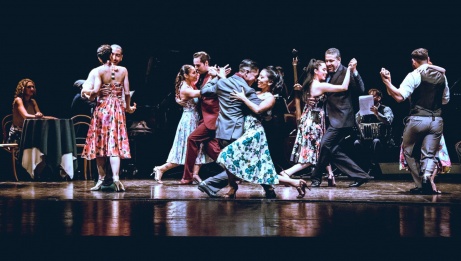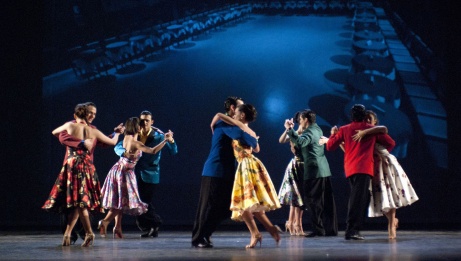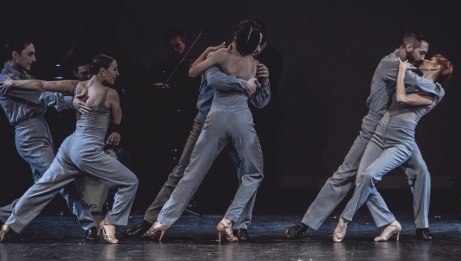 Dance
Contemporary
Cross-disciplinary
"This is a beautiful audiovisual experience in the broadest sense, which attracts audiences from different spheres — photography, dance and cinematic documentary — and provides an exquisite glimpse of a world of fascination with movement and the personal metamorphosis it can produce." Revol Dance Magazine
In-person event

≈ 70 minutes · No intermission
Be it the music, the beauty, or the sense of connection, tango has won the hearts of dancers around the globe. Originating in the 1880s along the Rio de la Plata, the natural border between Argentina and Uruguay, the dance form has since spread to the rest of the world. Across cultures and generations, this conversation between bodies enables people to meet in an "embrace". From Buenos Aires, dance company Social Tango Project will tour Canada for the first time in 2023, bringing their lively and passionate dance to Southam Hall stage.
Guided by her own musical tastes, choreographer Agustina Videla pieces the scenes together to portray why tango excites us and moves us. A multidisciplinary show with close ties to communities where they tour, Social Tango Project recreates the space that tango and milongas offer dancers- a space capable of bringing together people of different generations, origins, and cultures.
Inspired by the dissociation between what is shown on stage and what people experience when they go out to dance, Videla combines photography, dance, and cinematic documentary to create a one-of-a-kind experience. The performance features an original score, live musicians, singers, and 12 remarkable dancers.
Join members of Ottawa's tango community in a post-show milonga!
After the performance, join us in the NAC Canal Lobby from 9:10 PM to 11:00 PM for a free post-show milonga organized by Siempre Tango Ottawa. Click here for more details.