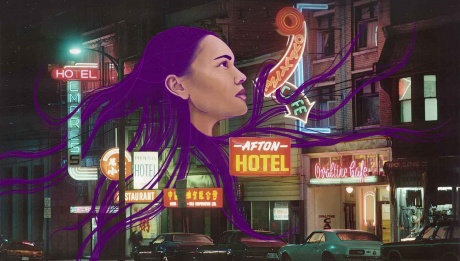 Indigenous arts
Theatre
Drama
Storytelling
Festival events
"An impressive, powerful work." Eye Weekly
≈ 3 hours · With intermission
Nudity
Mature themes
Sexual content
Strong language
An NAC English Theatre/NAC Indigenous Theatre Co-production

Award-winning Métis-Dene playwright Marie Clements' tender and provocative The Unnatural and Accidental Women courageously demands that we never forget the continuing crisis of Missing and Murdered Indigenous Women and Girls across Canada. In this remarkable play, the spirits of ten women bear witness to each other's lives and deaths as they convene to support Rebecca's search for answers about her own mother, who went for a walk and never returned.
Using humour and deeply rooted ancestral knowledge to tell their stories, The Unnatural and Accidental Women fearlessly walks Vancouver's Downtown Eastside, pushing us ever closer to truth and remembering.
This production was made possible in part by donors to the NAC Foundation's Inspiring Women fund.
The National Arts Centre boldly supports gender equity and demonstrates this through its Inspiring Women Fund. The Fund was established for women, by women and advances their work behind the scenes and on the national stage – scoping roles in production, direction, administration and performance. To learn more or to make a special gift, please call 613-947-7000 ext. 314.