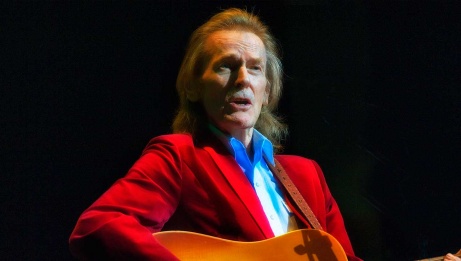 Music
Singer/Songwriter
Pop
Roots music
Folk
Let's not mince words here: Gordon Lightfoot is a national treasure. Outside of Canada, he's a certifiable legend; but these are just words.
With a voice as big and brazen as the maverick career he carved out for himself, Lightfoot laid the foundation for english Canada's contemporary songwriters, like Bahamas, Feist, and countless others. Currently marking five decades on the road, Gordon Lightfoot was a defining figure in the international folk-rock movement that dominated popular music from the mid-60's to mid-70's.
A vivid and deeply lyrical songwriter, no one weaves natural phenomenon and biological functions quite like Gord; indeed, titles like "Ribbon of Darkness", "Talking in your sleep", "Rainy day people", and "If you could read my mind", basically rendered those topics off-limits for future songwriters. Oh, you want to compare your failed relationship to a "sunset"? Just back away slowly.
Covered by celebrated artists like Nico, Scott Walker, Johnny Cash, and Bob Dylan, his songs are timeless and have earned the songwriter 15 Juno Awards, and 5 Grammy nominations. In May 2003, he was made a Companion of the Order of Canada.
NAC Presents is thrilled to welcome back the immutable and irrefutable Gordon Lightfoot.