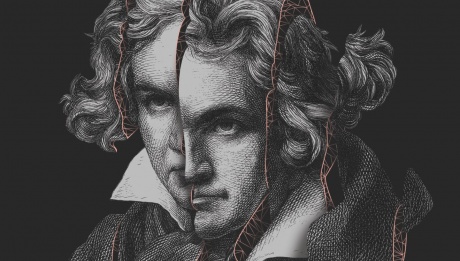 Music
Classical music
Masterworks
≈ 2 hours · With intermission
Beethoven's first three symphonies are invested with every quality of the human condition, brilliantly illuminating the young composer's humanist and idealistic beliefs. With quiet suggestions of Mozart and Haydn (who then was at the height of his powers), Beethoven's 1st Symphony nevertheless asserts the beginnings of his own signature style.
His Symphony No. 2, with its bold, dramatic opening and its slow, mournful second movement, is a roller coaster of emotion, full of joy and pain, wit and power.
The Eroica – or "heroic" – was on the leading edge of the Romantic period of music that followed it. Beethoven's Symphony No. 3 was originally dedicated to Napoleon, whom Beethoven saw as the saviour who would free the downtrodden from the shackles of tyranny. But when Napoleon declared himself emperor of France, Beethoven is said to have torn up the dedication page in anger and disgust. Fighting his own personal despair – he was, by this time, becoming seriously deaf – Beethoven poured himself into his 3rd Symphony, declaring that his work would be his salvation.
Lose yourself in this unforgettable evening of music from Ludwig van Beethoven, the musical superstar of the 19th century whose work has inspired, enchanted, and endured for over two hundred years.