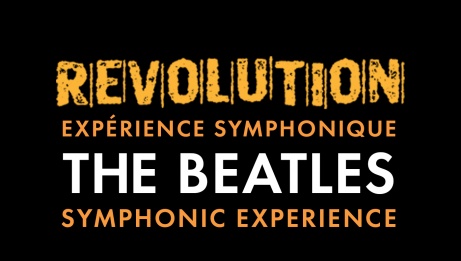 ≈ 2 hours · With intermission
The Beatles come to life in REVOLUTION, the new authorized symphonic tribute to the Fab Four, featuring top vocalists and musicians accompanied by Grammy-winner Jeff Tyzik's arrangements, transcribed and arranged from the original master recordings at Abbey Road. Accompanied by hundreds of rare and unseen photos from the historic archives in London of The Beatles' official fan magazine (The Beatles Book Monthly), along with stunning video and animation, REVOLUTION takes audiences on a magical musical visual journey of The Beatles, featuring over 25 top hits, including TICKET TO RIDE, PENNY LANE, ALL YOU NEED IS LOVE, GET BACK, HERE COMES THE SUN, HEY JUDE, among many other #1 hits.

For fans arriving early, REVOLUTION features a unique 30-minute pre-concert HD video of rare and unseen photos from the historic archives of The Beatles official fan magazine, "The Beatles Book Monthly", whose photographer was granted unparalleled behind-the-scenes access to the Fab Four's concerts, tours and legendary Abbey Road recording studios. Copies of the limited concert edition of "Looking Through You: Rare & Unseen Photographs from The Beatles Book Archive" [Omnibus Press] will be available for purchase, along with other official Beatles merchandise, including limited print rare photos.

REVOLUTION is a co-production of Schirmer Theatrical, LLC and Greenberg Artists, under special arrangement with The Beatles Book Photo Library. All music and arrangements under license from Sony/ATV.