Joshua Bell's Christmas
with the NAC Orchestra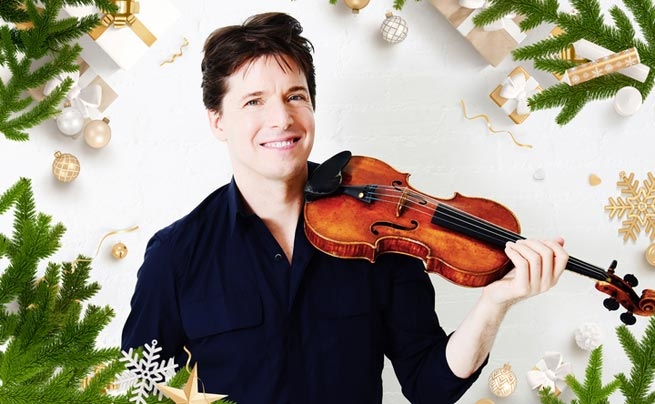 Joshua Bell
Shervin Lainez II
Canadian Premiere
NAC Co-commission
A holiday concert for the whole family!

After a sold-out premiere at the Kennedy Centre in Washington, DC, the spectacular multi-media show The Man with the Violin* comes to Ottawa for its Canadian debut. Composer Anne Dudley brilliantly transforms Kathy Stinson and Dušan Petričić's award-winning children's picture book, telling the true story of how world famous violinist Joshua Bell performed as a street musician for an hour in a bustling subway in Washington, D.C. While more than a thousand people passed, only seven stopped to listen to him play. Bell noticed that children often wanted to stop and listen, but parents pulled them away as they rushed to their destination. Experience what Joshua Bell's concert in the subway might have felt like, through the eyes of a curious child. With colourful video animation and a star performance by Bell himself, The Man with the Violin works its magic on audiences both young and old.

Concert made possible in part through the Friends of NAC Orchestra Kilpatrick Fund
*Canadian premiere; NAC Orchestra co-commission with the Kennedy Center for the Performing Arts
Based on The Man with the Violin © 2013 Kathy Stinson (text); Dusan Petricic (illustrations); Joshua Bell (postscript); published by Annick Press Ltd.
Alexander Shelley Conductor
Joshua Bell Violin

Christ Church Cathedral Choirs

Andrew McAnerney and James Calkin

Directors

Normal Studio

Video design