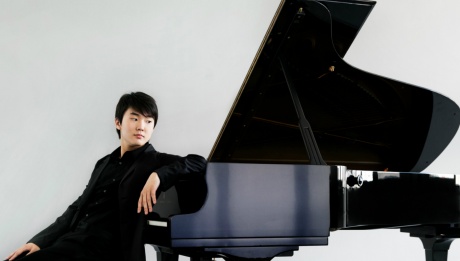 Music
Classical music
Piano
"Cho has long had the ability to critically capture the hidden, implicit melodies of the most experimental of pieces, that is, to read between the notes, making them accessible and emotionally immediate." Vanderbilt Hustler
Bilingual

≈ 2 hours · With intermission
With an overwhelming talent and innate musicality, Seong-Jin Cho is rapidly embarking on a world-class career and considered one of the most distinctive artists of his generation. His thoughtful and poetic, assertive and tender, virtuosic and colorful playing can combine panache with purity and is driven by an impressive natural sense of balance.
Cho was brought to the world's attention in Fall 2015 when he won the coveted Gold Medal at the Chopin International Competition in Warsaw. Within one month, a recording of Cho's live competition highlights was rush-released by Deutsche Grammophon, propelling the pianist to pop-star status in South Korea. The album achieved multi-platinum sales within a week of its release and triggered a sales frenzy at stores across the country. It reached No. 1 in the nation's pop album chart and has sold well over 150,000 copies to date worldwide.
We are thrilled to welcome Seong-Jin to the NAC stage to perform beloved piano works by Beethoven, Debussy and Chopin.
After the concert Cho will be available to sign CDs and programs following the performance.
Lang Lang very much regrets that he is forced to withdraw from his recital appearance in Ottawa. He needs to allow additional time to recover fully from tendinitis in his left arm. We hope Lang Lang gets better soon and look forward to his appearing at the National Arts Centre in the future.