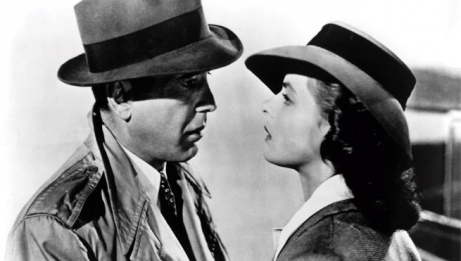 "Here's looking at you, kid."

Could there be a more iconic line in American cinematic history? Starring Humphrey Bogart, Ingrid Bergman and Paul Henreid, Casablanca is a classic romantic drama. Experience the Oscar-winning film like never before -- on the big screen in Southam Hall, and accompanied by a live performance of Max Steiner's lush score from the NAC Orchestra. Come and rediscover why Leonard Maltin considers the film to be "the best Hollywood movie of all time."

Celebrate the holiday of love with us!
Join us before the show from 7- 8 p.m. and enjoy pianist Steve Boudreau's smooth jazz. We will set the scene for romance by decorating the foyer with roses as far as the eye can see. Lindt Chocolate – Hudson Bay Rideau Center will be onsite and handing out samples for your enjoyment. For just $12 you can enjoy a glass of La Delizia Prosecco or Poema Cava Brut from one of the NAC bars.
Enjoy in the newly renovated Southam Hall. Better Seats. Better Sound. Better Access.

Proud Partner: Ottawa Citizen

The Producer wishes to acknowledge the contributions and extraordinary support of John Waxman (Themes & Variations).

Casablanca appears courtesy of Warner Bros. Entertainment Inc. A Symphonic Night at the Movies is a production of PGM Productions, Inc. (New York) and appears by arrangement with IMG Artists.