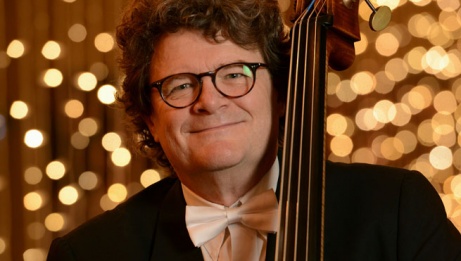 World Premiere
NAC Commission
Under the baton of Venuzuelan conductor, "on the verge of greatness", Diego Matheuz, the NAC Orchestra performs Tchaikovsky's Fifth Symphony. Well crafted and colorfully orchestrated, it is widely considered to be classic Tchaikovsky and one of the composer's most popular works. This symphony was very popular during World War II. Interestingly, when it was performed by the Leningrad Radio Symphony Orchestra during the Siege of Leningrad at the city's Philharmonic Hall and broadcast live to London, bombs could be heard falling nearby, but the orchestra kept playing to the end.

Also on the night's program is the once in a lifetime opportunity to experience the world-premiere of Peter Paul Koprowski's Concertante for Double Bass, Strings and Percussion, written for and performed by the NAC Orchestra's own world-class, mega-talented principal double bass Joel Quarrington. What a night to be in Southam Hall!
Enjoy in the newly renovated Southam Hall. Better Seats. Better Sound. Better Access.

*World premiere; commissioned by the NAC Orchestra.
The Friends of the NAC Orchestra is pleased to hold a spectacular silent auction on November 16 and 17, in the Southam Hall Foyer of the NAC in conjunction with this NAC Orchestra concert. Bid on outstanding and unique donated items from across Canada and from around the world. Proceeds benefit the Friends of the NAC Orchestra's commitment to music education programs for young people. Help us build a fantastic future for music in Canada!