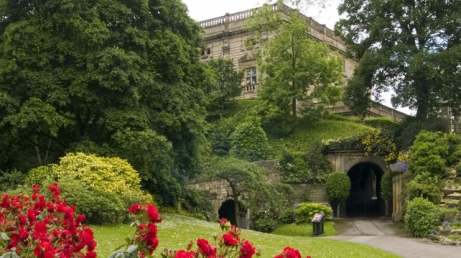 English

≈ 40 minutes · No intermission
Admission: Patrons are required to purchase admission to the "Trent to Trenches" exhibit at Nottingham Castle for this event.
Join the NAC Orchestra String Quartet for a chamber music concert of remembrance and reconciliation at the historical Nottingham Castle, a magnificent 17th century ducal mansion built on the site of the original Medieval Castle which is now the city's main museum and art gallery.
The 40-minute performance will feature works from the First World War including works by Frank Bridge, John Ireland, Ernest MacMillan and Edward Elgar.
The performance will take place in the Castle's Long Gallery which currently houses a special major exhibition entitled "Trent to Trenches, The Great War Centenary Commemorations" which marks one hundred years since the outbreak of the Great War (1914-1918) and explores the experiences of the people of Nottingham and Nottinghamshire at home and in the trenches. The "Trent to Trenches" exhibition will be held at Nottingham Castle from July 26th to November 16th 2014. For more information about Nottingham Castle (including admission and directions), please visit: http://www.nottinghamcity.gov.uk/Castle