Romanzo d'infanzia
Ages 6 to 12 (in French)
Ages 6 to 12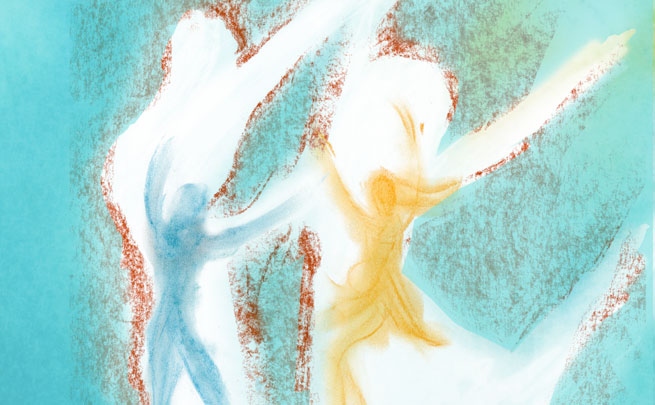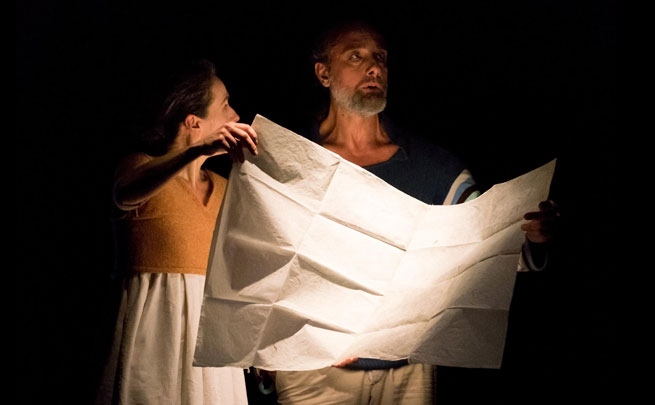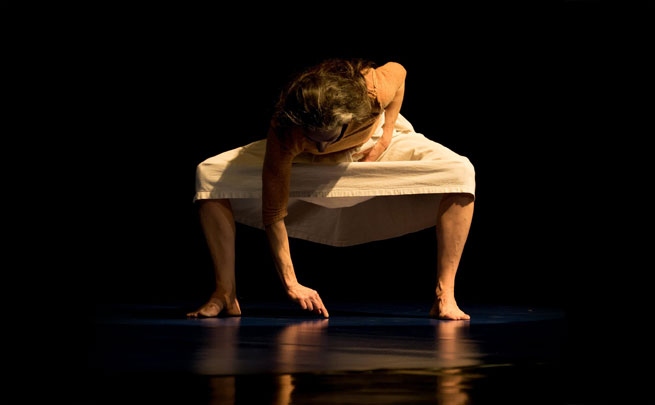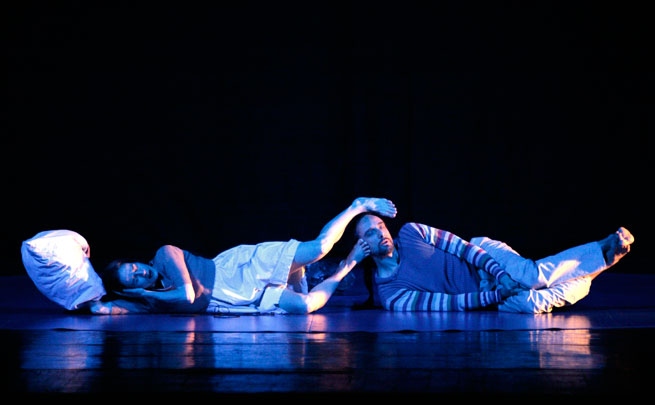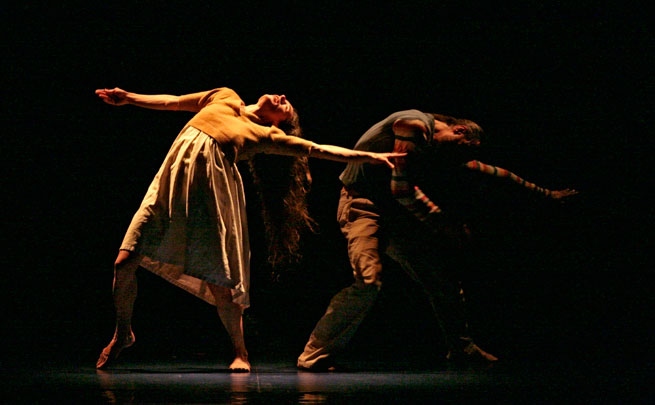 Approx. 55 minutes
Childhood is the diamond of our lives
Hooray, the Italians are coming! At long last we get to see this little gem of a dance theatre piece that has been presented everywhere (else) on the planet!
Two dazzling performers move easily between the roles of parents and children as they relate Nina and Tommaso's wild adventure. The inseparable siblings share a bond that's stronger than anything: stronger than beatings, stronger than fire, stronger even than distance. Childhood is a treasure, and our zany heroes have created a bubble, a crazy imaginary world. They invite us in, and for the next hour or so, we're all 10 years old!
Children are part of the great unheard. We believe that being different is a right that should be reinforced in every age and in every country. It's never too late to stand up for the losing side, the weaker side.

Letizia Quintavalla, Antonella Bertoni, Michele Abbondanza, Bruno Stori
Press clipping excerpts

Available only in French

Please see French section of website
Dancing on the Thread of Time

Interview with Michele Abbondanza and Antonella Bertoni

Romanzo d'infanzia was first presented more than 20 years ago. Have the script, the directing or the design changed in that time?

The elements of the show—the script, directing, choreography and design—haven't changed in 20 years. However, theatre is a living art form, and Romanzo d'infanzia is constantly being transformed by the gaze of all the young people attending the show.
Reserve now to guarantee availability!
Reserve Now
Starting at: $10/ticket
We will follow up within 5 business days to confirm your order and calculate pricing.
Reserve and pay for your English Theatre tickets prior to October 1 and receive 5% off your total invoice.

Reserve a three-play subscription and receive 10% off your total invoice.

Combine these discounts to receive a total of 15% off!
Post-Performance Talkbacks
A post-performance talkback takes place after every student matinee performance, allowing time to debrief, discuss and debate the work, and ask the artists questions.
Free Preview Tickets for Teachers
We're pleased to offer a pair of complimentary tickets to a preview performance for teachers who have reserved for their students, allowing you and a guest to attend the performance prior to bringing your class.
Adult Supervisor Tickets
One FREE adult chaperone ticket is provided for every 15 student tickets purchased.
Reading Copies
Copies of scripts for most of our productions are available upon request. To obtain reading copies please email etedu@nac-cna.ca.
Flexible Numbers
We know it can be difficult to pin-point exact numbers in advance, so a reduction of up to 10% of your booking is permissible up to one week prior to the performance. Any reduction will be credited to your English Theatre Student Matinee account, or can be transferred to other classes within your school. Refunds will not be issued for reductions or cancellations. Additions to your booking may be made up to the day before the performance, subject to availability.
---
Complete a Reservation
You must reserve tickets to attend student matinees.
Once we receive your reservation we will follow up by email or telephone to confirm the details of your order, to calculate pricing, and to confirm any special instructions. We will then send you an invoice.
Please review ticket reservations, payments and policies prior to submitting your order.