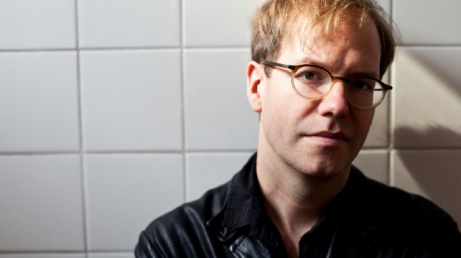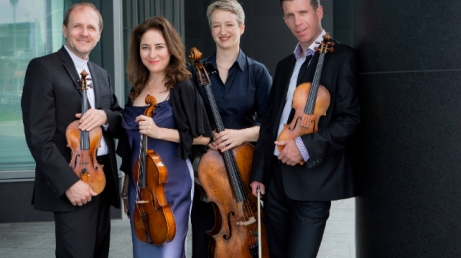 Notes on Montréal: a stunning love letter to mythic Montreal, with lyrics inspired by the literature set there (Richler, Tremblay, Roy, Cohen and many others). Sienna Dahlen takes us through a cycle of gorgeous songs that took their creator, guitarist Mike Rud, years to research, compose and arrange.
Mike Rud has lived and played all over Canada, in Victoria, Vancouver, Edmonton, and Ottawa, and continues performing regularly all over the country. He's played with jazz greats such as Herb Ellis, Kenny Wheeler, Chuck Israels, Randy Brecker, and many others. Prior to this disc, Mike had published three jazz-guitar CDs, Whyte Avenue, Chimbe, and Live from Lotusland. He has a Master of Music degree from McGill University, and studied privately in New York City with jazz master, Jim Hall. Mike has also taught at a number of music schools, including McGill University, Western Washington University, Vancouver Community College, and Carleton University.
Sienna Dahlen is one of Canada's most versatile and original singers. Her music spans folk, jazz and experimental styles and can be heard frequently on both sides of the Atlantic Ocean.Over the past ten years, she has had the pleasure of touring her music extensively across North America and Europe. In addition, Sienna participated in a three-week creation residency in Patagonia, Argentina in March of 2011 and had the opportunity to present her work in Buenos Aires alongside visual artist Nadine Bariteau. Sienna plays and records with several high profile groups including the Karl Jannuska Septet (FR/CA) and her own Sienna Dahlen Quartet (CA/FR). In the recent past she has also released collaborative albums with Danish pianist Mads Baerentzen (Lifelines) and Lebanese pianist Wassim Soubra (Dunes). In the winter of 2011, Sienna recorded new works by Paris-based saxophonist, Amy Gamlen in a duo setting with Canadian pianist Dave Restivo. Sienna's newest recording (Verglas) is on Justin Time Records, and her voice can be heard throughout the soundtrack of the 2007 Academy-Award winning animated film, The Danish Poet.
CHAUVET
David Braid
Hailed in the Canadian press as "A jazz genius to call our own" (MacLean's Magazine), Two-time Juno award winning David Braid is among a new generation of Canadian artists making his mark on international stages. Braid has performed across Western Europe, Scandinavia, Asia, Australia, Brazil, the United States and Canada.
Combining harmonic intricacies fundamental to European classical music and the spontaneity of American jazz, Braid's original music engages audiences with melodic lyricism and rhythmic pulses that do not conform neatly to any one musical genre. His work has been described as "refreshingly uncategorizable" (Paris Transatlantic), "wide-ranging, exploratory" (South China Morning Post), "une force poétique" (Le Soleil) and "elegant" (Ottawa Citizen).
Braid's musical curiosity and open-mindedness has spawned unexpected collaborations with such diverse instrumentalists as ZAPP String Quartet (The Netherlands), Indian classical musician Vineet Vyas (tabla), China's Chang Jing (guzheng), Nexus and the popular jazz/rock group, Metalwood. In a completely different setting, he has appeared as a soloist with the Winnipeg Symphony Orchestra and Northumberland Orchestra performing George Gershwin's Rhapsody in Blue. Braid was also invited to write for classical soloists including a cello concerto for one of the world's leading cellists in contemporary classical music, Shauna Rolston. Most recently, he was commissioned to write a set of compositions for brass quintet, which he performed and recorded with the renowned Canadian Brass.
Braid also performs and records with a number of other ensembles including Mike Murley Septet, The Rex Hotel Orchestra, Hideaki Tokunaga, Kelly Jefferson Quintet, Mark McLean Quintet, Nehring Koller & Braid, William Carn Quintet, Catalyst, Sundar Viswanathan, Artie Roth Quintet, Dave Neil Quartet, Andy Ballentyne Large Ensemble, Tyler Summers Quartet, Stockton Helbing Ensemble, Chip McNeill Quintet, Mike McClennan Octet, Tara Davidson Group and Gene Smith Quintet.
Penderecki String Quartet
Formed in 1986, the Penderecki String Quartet began their career as winners of the Penderecki Prize at the National Chamber Music Competition in Łódz, Poland. Now based in Waterloo, Ontario where they have been Quartet-in-Residence at Wilfrid Laurier University since 1991, The Penderecki String Quartet has become one of the most celebrated chamber ensembles of their generation. The four Penderecki musicians (now originating from Poland, Canada, and USA) bring their varied yet collective experience to create performances that demonstrate their "remarkable range of technical excellence and emotional sweep" (Globe and Mail, Toronto).
To this day the Quartet is a devoted champion of the music of our time, having premiered over 100 new works from composers in Canada and abroad. Described by Fanfare Magazine as "an ensemble of formidable power and keen musical sensitivity", the Penderecki Quartet's large discography includes over three dozen recordings including the chamber music repertoire of Johannes Brahms on both the Marquis and Eclectra labels, as well as the first all-Canadian release of the six Béla Bartók quartets under the auspices of Chamber Music in Napa Valley. Their disc of Marjan Mozetich's "Lament in the Trampled Garden" won the 2010 JUNO Award for Best Composition. This season's highlights include the PSQ's disc release of Beethoven's Op.132 and 135 on the Marquis label and a performance of Krzysztof Penderecki's Quartet No.3 on the occasion of the composer's 80th birthday at Symphony Space in New York City.
The Penderecki Quartet has performed with such eminent classical artists as Martin Beaver, Atar Arad, Antonio Lysy, Jeremy Menuhin, James Campbell and excels in exploring new music collaborators, recently appearing with jazz saxophonist Jane Bunnett, Brazilian jazz pianist Egberto Gismonti, pipa virtuoso Ching Wong, Dancetheatre David Earle, Pentaedre Wind Quintet, actor Colin Fox, and New York turntable artists DJ Spooky and DJ P-Love.
The Penderecki Quartet continue as active members of the Faculty of Music at Laurier University where they have built the string program to be one of the top programs in Canada, attracting an international body of students. Their annual Quartetfest at Laurier is an intensive study seminar and concert series that has featured such ensembles as the Tokyo, Lafayette, Miro, Ying, and Ariana String Quartets.