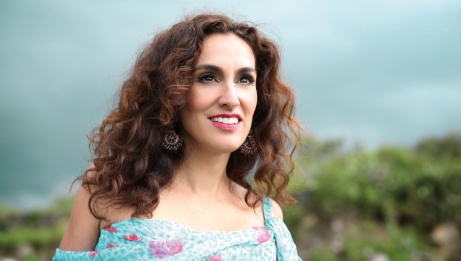 Amanda Martinez is a Toronto based singer-songwriter whose music is an original blend of influences from her Mexican and South African roots.
Growing up in a bicultural household, Amanda was influenced by her father's eclectic record collection which she spent hours listening to and her trips to Mexico to visit her family. She credits her parents for sparking her love of music.
Career highlights include headlining the Blue Note jazz club in NYC, the FIFA World Cup in South Africa and the Pan American Games in Mexico and Canada. She has also been a guest recording and touring artist of award-winning guitarist Jesse Cook. She has sold out Toronto's Koerner Hall multiple times and Ottawa's National Arts Centre and Winter Garden Theatre.
Amanda has been recognized with multiple nominations as Latin Jazz Artist of the Year (Canada's National Jazz Awards), Best World Music Artist (Canadian Folk Music Awards) and she was the winner of Best World Music Artist (Toronto Independent Music Awards) for her debut album Sola. Her albums have reached the top 10 on iTunes World Music charts.