Qudus Onikeku | YK Projects
My Exile Is In My Head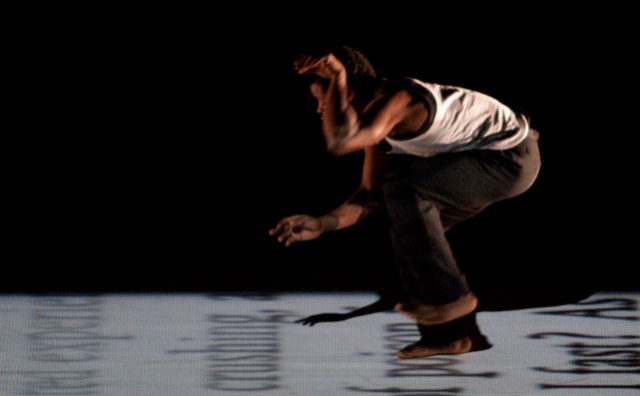 Qudus Onkikeku in My Exile is in my Head
Photo: Agnes Chafei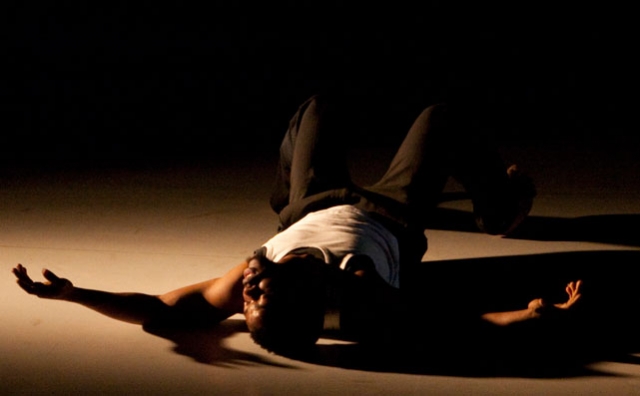 Qudus Onkikeku in My Exile is in my Head
Photo: Agnes Chafei
Performance is approximately 40 minutes with no intermission.
Nigeria's Qudus Onikeku creates movement fusing dance and acrobatics to explore cultural identity and the human condition. This award-winning solo is a penetrating, high-energy work filled with beauty, angst, resignation – and deep spirituality.
This performance is part of Face 2 Face, a series of personal performances created and inspired by experiences of Africa.. View the entire lineup here.
" … extraordinary … blending traditional Nigerian dance with hip hop and capoeira … an incredible evening of dance, a truly memorable and moving experience."

Jo Beggs, thepublicreviews.com, October 2012
Qudus Onikeku

Choreography

Charles Amblard

Live Music
Learn More: