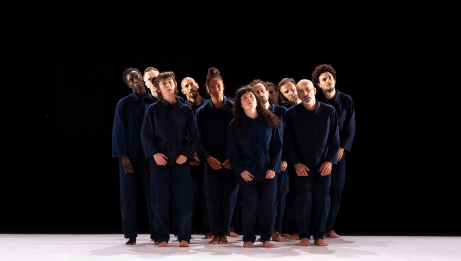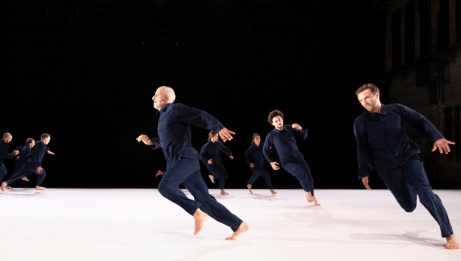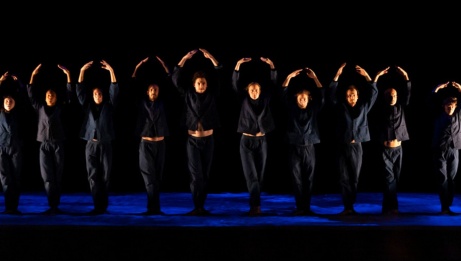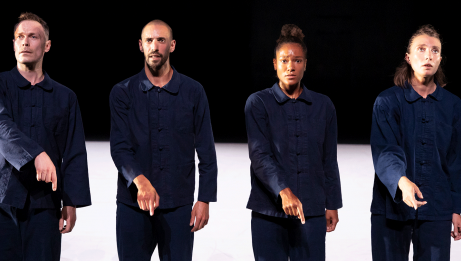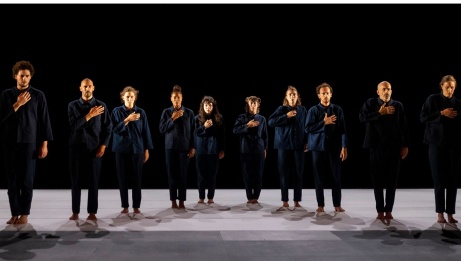 In-person event

≈ 1 hour · No intermission
A stunning performance infused with pain, rebellion and hope. 
 Belfast-based choreographer Oona Doherty is shaking up the world of contemporary dance with her visceral honesty and her works haunted by Northern Ireland's past—a legacy of violence, patriarchy and religious conflict. Navy Blue, her most ambitious piece to date, brings together a group of 12 dancers performing jagged, even broken movements. To the sound of Rachmaninoff's Piano Concerto No. 2, we follow this corps de ballet on stage until shots are fired. And then tragedy strikes. A blue tide of loneliness floods the space. But all is not lost. Heavy, free-form music by DJ Jamie xx propels the dancers to get up and make way for more liberated bodies, sharp gestures crackling with energy. A powerful show that highlights the talent of this young choreographer and her dancers, who abandon themselves to the game of harsh reality.