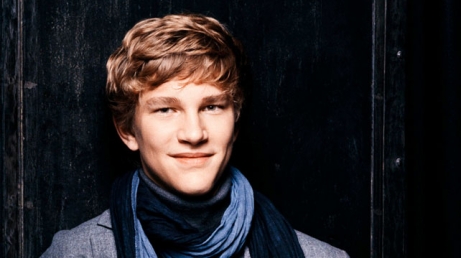 At 18 years of age, Jan Lisiecki is in the spotlight for Mozart's Ninth Piano Concerto, called "one of the greatest wonders of the world". Then, in a NAC Orchestra premiere, Maestro Zukerman conducts Mahler's Fifth Symphony, unsurpassed for sheer drama, lyricism, and exquisite melodies. You'll recognize the beautiful fourth movement Adagietto, radiantly scored for strings and harp—a resting place between the Scherzo and the manic Rondo-Finale.
This concert is made possible in part through the Friends of the NAC Orchestra Kilpatrick Fund.
June 11: The Friends of the NAC Orchestra is pleased to hold a spectacular silent auction in the main foyer of the NAC in conjunction with this NAC Orchestra concert. Bid on outstanding and unique donated items from across Canada and from around the world. Proceeds benefit the Friends of the NAC Orchestra's commitment to music education programs for young people. Help us build a fantastic future for music in Canada!