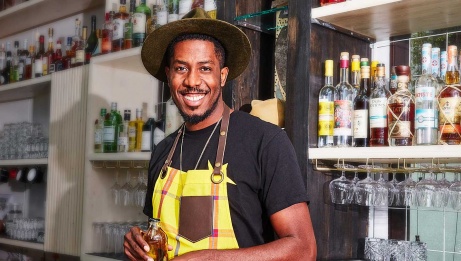 In-person event

Bilingual
Chef Paul Toussaint, originally from Jacmel, Haiti, is the perfect embodiment of the diversity and artistic vibrance Montreal is known for.
Chef Toussaint was executive chef at the famous Agrikol restaurant, and has more recently opened his own restaurant, Kamúy, in the heart of Montreal. He was featured in Canada's 100 Best in 2020 and named Eater Montreal's Chef of the Year 2021.
On January 11th, he brings his signature Haitian flavor to a 5-course menu created collaboratively with NAC executive chef, Kenton Leier. Both chefs will present each course, giving diners a little background on the delicious dishes beautifully presented to them, followed by insights from a sommelier on the curated selection of wines chosen to perfectly complement the menu.
Enjoy this unique opportunity to experience Chef Paul Toussaint's distinctive culinary talent here in Ottawa!