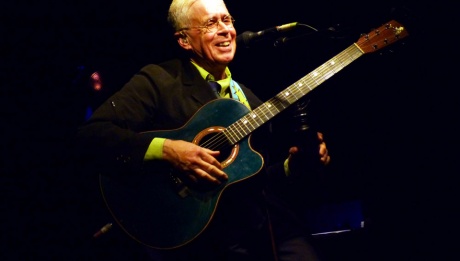 Music
Singer/Songwriter
Rock
Folk
One of Canada's finest artists, Bruce Cockburn has enjoyed an illustrious career shaped by politics, spirituality, and musical diversity. His journey has seen him embrace folk, jazz, rock, and worldbeat styles, all while deftly capturing the joy, pain, fear, and faith of human experience in song.
O Sun O Moon is his first vocal album since 2017's Bone on Bone. Cockburn largely focuses on spiritual connections, forgiveness, and love — in ways that perhaps only a performer of his experience can do. As the universal accolades and extensive airplay continue to pour in for the 78-year-old's 38th album, True North Records has announced the release of a new single, "Us All," on September 26, along with a string of additional world tour dates.
The Ottawa-born artist has been honoured with 13 Juno Awards, an induction into the Canadian Music Hall of Fame and the Canadian Songwriters Hall of Fame, as well as the Governor General's Performing Arts Award, and has been made an Officer of the Order of Canada. His commitment to growth has made Bruce Cockburn a legendary artist whose prized songbook will be celebrated for years to come.