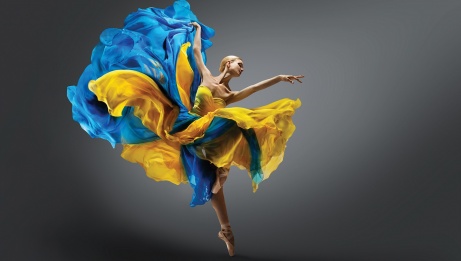 In-person event

≈ 2 hours · With intermission
This once-in-a-lifetime performance by the world-renowned National Ballet of Ukraine from the Taras Shevchenko National Opera House features excerpts from some of the world's greatest ballets such as Le Corsaire, Giselle, Don Quixote, while also highlighting Ukrainian culture through traditional dance.
The word Nadiya in Ukrainian means "hope" and this performance brings us together united in hope while affirming the power of art and beauty over tyranny and destruction. This tour has the endorsement of the Ukrainian government bringing the rich culture of Ukraine to the city of Ottawa. This tour is also a benefit for the Ukrainian people providing each audience member the opportunity to help through the First Lady's Olena Zelenska Foundation as well as additional beneficiaries providing critical human services on the ground in Ukraine.
The First Lady of Ukraine, Olena Zelenska, will address audiences prior to the intermission via video and speak to the current humanitarian situation on the ground, along with specific projects the funds raised will support. Every audience member will be given an opportunity to make a tax-deductible contribution based on what they deem appropriate. Click on the link below to learn more about the fundraising efforts, tour sponsorships, or to make a contribution today.
Purchasing a ticket to this world-class performance supports these amazing artists and tour costs. The producers of the tour sought to keep tickets accessible to all Canadians, which is why ticket prices are not inflated to force a contribution percentage. The purchase of a ticket is not a tax-deductible contribution.