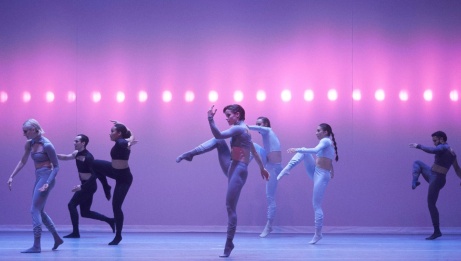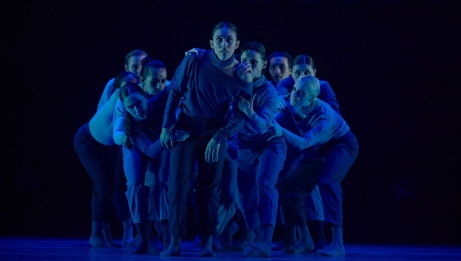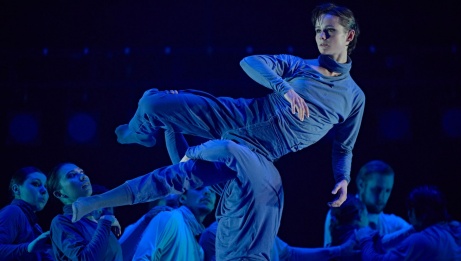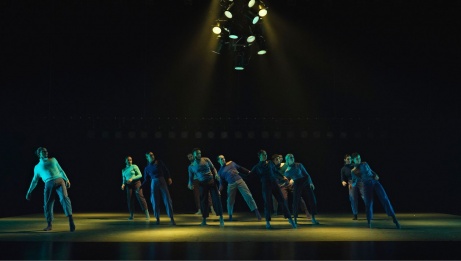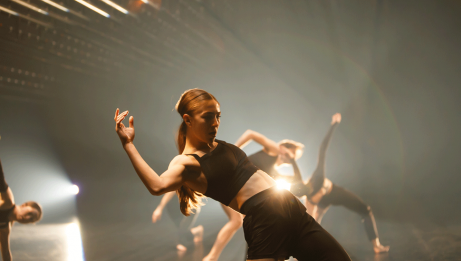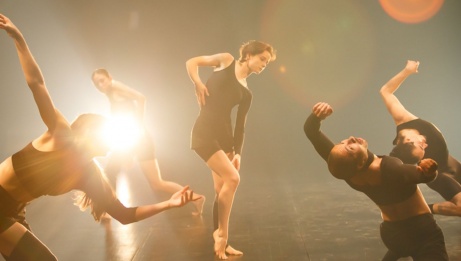 Family programming
Dance
Contemporary
Canadian
In-person event

≈ 1 hour and 10 minutes · No intermission
RUBBERBAND's new creation, Reckless Underdog, goes beyond anything the company has done in the last 20 years. In this extraordinary work, 12 dancers coexist in a three-act choreography, each part a work in itself.
The first, inspired by classical ballet, redefines the rules of the pas de deux in a bright, mechanical environment. The second deconstructs the break cypher in a sombre, oppressive atmosphere. The third, boldly experimental, distorts theatrical codes, confronting them head-on in an approach that is abstract, minimal, and colourful.
Reckless Underdog's set design, musicality and movement aesthetic transport the audience to a unique and complex world.
With the help of such avant-garde musical collaborators as Chilly Gonzales, Kid Koala, and Vlooper from Alaclair Ensemble, daring and visionary artistic director and choreographer Victor Quijada introduces us to a new chapter in the company's history, which he calls: The culmination of the RUBBERBAND method, or the transformation of traditional conventions through the fusion of different dance styles.
There are no program notes for this event.