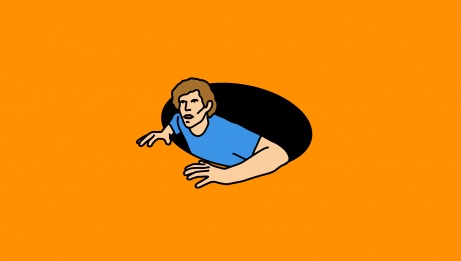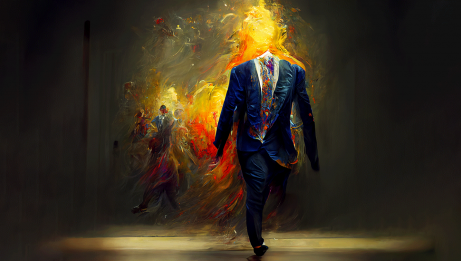 "Staging a striptease of the soul "
Featured artists
Written, directed and performed by

Emmanuel Schwartz
In-person event

Français

≈ 1 hour and 15 minutes · No intermission
You could call it a striptease of the soul or, at least, a theatrical exposure. On stage alongside his luminous 3D avatar, actor, author and director Emmanuel Schwartz turns his skin—that of a meteorically successful, highly publicized artist—inside out to reveal the wounds, the cigarette burns and the abysses. A man's skin riddled with holes and sinking fast.
The young prodigy's fall is breath-taking, and yet you can see how it could happen: a crowd as vast as an ocean cheers and applauds, you pluck the stars from the sky, then your heart breaks, drugs, any drugs, to fill the cracks, sickening lies to loved ones, waking up in a plane, a limousine, a gala, an alleyway, you don't know anymore, isolation, self-hatred, money burning a hole in your pocket. As in an anonymous addiction recovery group, we, the audience, are cast as witnesses and become part of the healing process. Will we grant this beautiful and ill-fated poet our absolution?
This account of an out-of-control downward spiral is delivered in the form of a hair-raising tale, with an ingenious stage device of video projections for small comfort. The actor, a somnambulist and tightrope walker, inches forward without a net, one step at a time, along the vertiginous wire of autofiction.