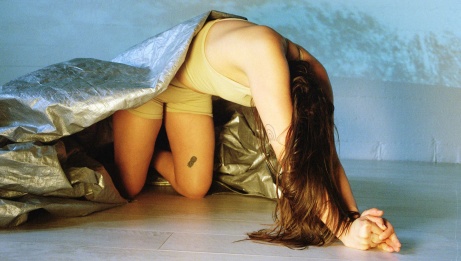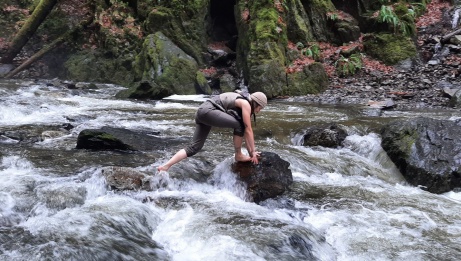 Indigenous arts
Dance
Contemporary
In-person event

≈ 45 minutes · No intermission
Curated by Olivia C. Davies, Matriarchs Uprising is a unique festival of exchange and sharing through dance and performances, workshops and conversation. The festival creates a platform for Indigenous women who are nurturing the art of Contemporary Indigenous dance and storytelling, while holding space for past, present and future.
Three curated mixed programs will be presented April 13-15. Special package pricing is available for all three shows!
Matriarchs Uprising
Program A -April 13, 2023
Sophie Dow, created in collaboration with Kiera Shaw A Hidden Autobiography
&
Jeanette Kotowich Kisiskâciwan
On April 13, Program A offers two beautiful solos: Sophie Dow in A hidden autobiography and Jeannette Kotowich in Kisiskâciwan. To learn more about April 14 Program B, click here, and April 15 Program C click here.
In A Hidden Autobiography by Winnipeg-born and Métis-Assiniboine and settler roots, Sophie Dow, in collaboration with Kiera Shaw, takes a look at how imagination can amplify presence, sensation and expand physical capacity. With silent strength, a momentous athleticism emerges, suspended in and defying gravity.
"And in these states, an invocation is received: my edges are soft, my centre is hollow, pulse of the heart. Here I am Here. I am one with Creation." Sophie Dow
Kisiskâciwan is a creative return to the fast-flowing landscape of Saskatchewan, the robust and undulating land of Jeanette Kotowich's ancestors. Conceived and performed by Kotowich, who is of Nêhiyaw, Métis and mixed settler ancestry, this new solo is a journey to oneself, and references protocol, ritual and our relationship to the natural and Spirit worlds.
"Through memories of my childhood summer, embraced by the Kah-tep-was valley (Nêhiyaw for river that calls), the vast prairie and gently rolling landscape has echoed its lasting impression and whispered a language of inspiration. This is a sacred place that calls generations of peoples for gathering, hunting and spiritual replenishment." Jeanette Kotowich