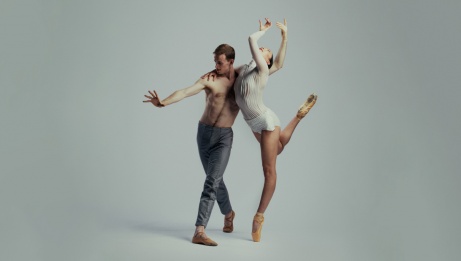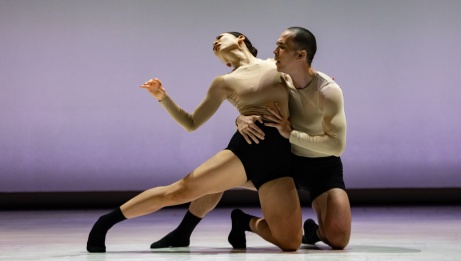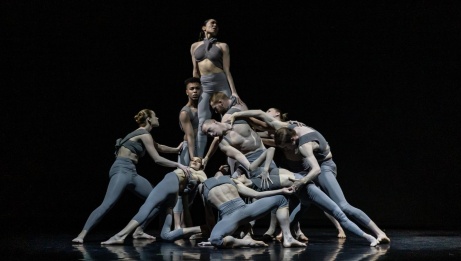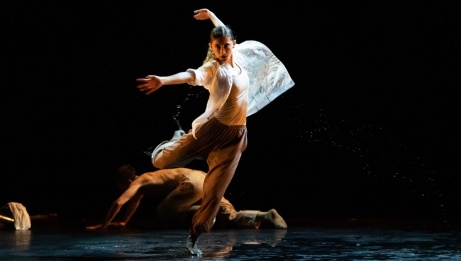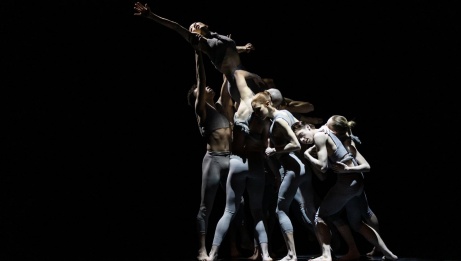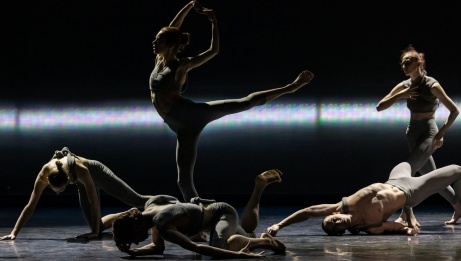 In-person event

≈ 2 hours and 10 minutes · With intermission
NAC Premiere
Ballet Edmonton presents a mixed repertoire program of four exquisite works by three outstanding choreographic voices. Two works by celebrated choreographer and Artistic Director Wen Wei Wang, Swan and Persistence of Memory, are joined by a stunning new creation by Canadian Dorotea Saykaly, and Valei-me, by emerging creator, Brazilian-born Diego Ramalho.
RUNNING TIME:
Swan by Wen Wei Wang (18 min.)
(short pause)
Valei-me by Diego Ramalho (24 min.)
(Intermission-20 min.)
BLACK MOON by Dorotea Saykaly (22 min.)
(Intermission-20 min.)
Persistence of Memory by Wen Wei Wang (22 min.)
Swan by Wen Wei Wang
"Swan, choreographed by Wen Wei Wang, proved itself as a stunning, flawless endeavour that had its audience breathless by the time the curtain closed…" - Lord of Dogwood - Review
Swan is a remount of the choreographer's masterful piece, which first debuted with Ballet BC in 2016. Inspired by the iconic characters in Swan Lake, this breathtaking work highlights Wang's capacity to move dancers in ways that exemplify the poise and grace of the balletic dancer while expanding the vocabulary of movement to tell a familiar story through a new lens.
Valei-me by Diego Ramalho
"I want the audience to be free to bring their own ideas about what I am saying and imagine their own sense of place and belonging" - Diego Ramalho
Valei-me contemplates how we are influenced by where we first "belonged." The work explores how music lives in the nervous system and reflects an unconscious sense of identity connected to place. Brazilian music drives the narrative structure of this work.
BLACK MOON by Dorotea Saykaly
Dorotea Saykaly will present a World Premiere on our biggest stage. BLACK MOON explores our complex relationship to faith by utilizing an archaic sci-fi approach to storytelling and strange image-making. Moving between sinuous, seemingly boneless movement and sharp, accentuated angles, the dancers embody the duality of ease and desperation, antigravity and heaviness, broken and fluid. Although described as cinematic, her work is always inspired by her amazement towards human fragility, beauty and complexity.
Persistence of Memory by Wen Wei Wang
"As the pandemic stretched to the whole world, billions of people were separated from each other, isolated in their own spaces. Art has kept us connected; it shortened the distance between us and provided comfort, encouragement, and hope."  - Wen Wei Wang  
Persistence of Memory was created amid the 2020 pandemic when access to family, friends or audiences were not possible. The piece speaks to the need for human contact and love, inspired by the distances and constraints that have become part of all our lives these past few years.