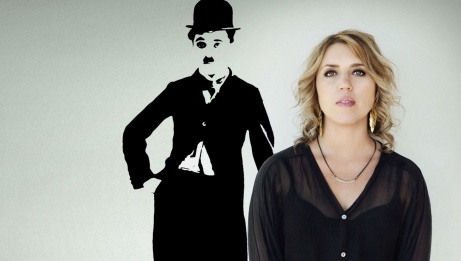 Music
Classical music
Masterworks
Piano
Film
"Not all musicians can improvise, and few can do it with this degree of control and invention. –★★★★★ The Guardian"
GABRIELA MONTERO

MONTERO The Immigrant (Improvisation)

Sergei Prokofiev Sarcasms: Five Pieces for Piano
Sergei Prokofiev

Piano Sonata No. 2 in D minor

Igor Stravinsky

Piano Sonata in F sharp minor
In-person event

Bilingual

≈ 2 hours · With intermission
We present on the big screen in Southam Hall a beautifully restored, high-definition screening of Charlie Chaplin's film The Immigrant, a timeless, silent romantic comedy, with accompanying film score improvised by the incomparable Gabriela Montero.
Chaplin's The Immigrant is a product of the silent film era, though his original idea for the film was a musical one inspired by an old song called "Mrs. Grundy." To Chaplin, the song "had a wistful tenderness" he wished to evoke in the film. He was passionate about music from an early age, and later wrote scores for other of his films. He always strove for a mood in the music, whether the film was silent or scored. In this performance, Gabriela Montero captures in every note of her accompaniment the tenderness, courage, and comedy that makes The Immigrant a rightly treasured film of cultural, historical, and aesthetic significance.
The artistry of Venezuelan-born pianist and NAC Creative Partner Gabriela Montero might defy description, but it is always magically rewarding. Her masterful execution of classical repertoire and her uncanny ability to improvise complicated musical pieces in real time make her truly a one-of-a-kind musician. In this piano recital, Montero returns to Southam Hall to do both; performing works by some of the 20th century's greatest composers and showcasing her improvisational genius.
The recital opens with Prokofiev's Sarcasms: Five Pieces for Piano, a furious rush of energy and musical pranks, followed by Prokofiev's Piano Sonata No. 2 in D minor, an exercise in contrasts between lyrical sadness and a carnival atmosphere. Then Rachmaninoff's tender Piano Sonata No. 2 conjures up waterfalls of music, followed by Stravinsky's Piano Sonata in F Sharp minor, written when the young composer was just a student.