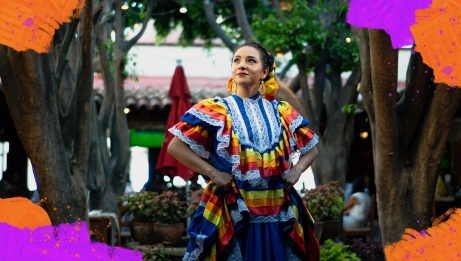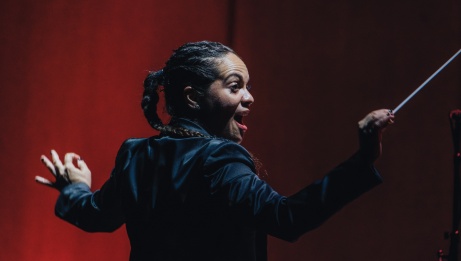 Family programming
Music
Classical music
Global music
Children
ARTURO MARQUEZ

Danzon No. 2

MAYQUEL GONZÁLEZ

Messié Julián

GUSTAVO MATOS RODRÍGUEZ

La Cumparsita

JORGE LÓPEZ MARÍN

El médico de pianos

ALBERTO GINASTERA

Malambo from Four Dances from Ballet "Estancia"

DAYRAMIR GONZÁLEZ

Tembe for Orchestra

ZEQUINHA ABREU

Tico-Tico- no Fuba

HAROLD LÓPEZ-NUSSA

Bailando Suiza

DÁMASO PÉREZ PRADO

Mambo Jambo

JOHN MCPHERSON

Latin Medley

RAFAEL GUEDES

Carnival
In-person event

Bilingual

≈ 60mn · No intermission
For children 5+ and the whole family
Spice up your Saturday afternoon and travel to Latin America with the NAC Orchestra!
Rhythm, sound, and tradition. Music, lyrics, and dance. It's a feast for the senses when the NAC Orchestra shares its Latin groove with you, under the direction of Cuban guest conductor Cosette Justo Valdés.
In Latin America, live music is everywhere, and there's always dancing! This special musical celebration will take you to the stages and streets of countries like Cuba, Argentina, and Mexico, and will send you spinning into the best of Latin America's musical styles. Tango, salsa, rumba, conga, bossa nova – just try to sit still when NACO and its special guests explore the complex rhythms, unique sounds, colourful instruments, and rich, bold history of Latin American music!
---------------------------

We hope you will enjoy the giant images on the NACOtron screen as they capture and magnify the magic of these fabulous concerts!
The NAC Foundation would like to acknowledge the generous support from the Friends of the NAC Orchestra, A Donor-Advised Fund at the Community Foundation of Ottawa, The Janice and Earle O'Born Fund for Artistic Excellence, Grant and Alice Burton, and the donors and sponsors of the NAC's National Youth and Education Trust, the primary resource for youth and education funding at the National Arts Centre.