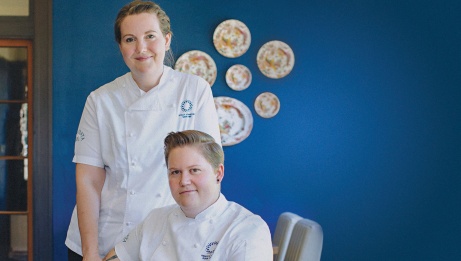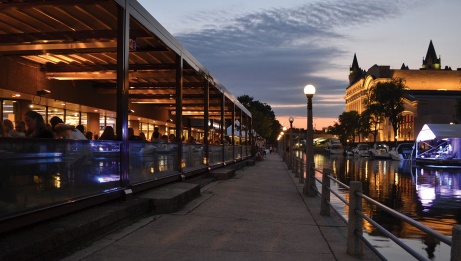 The NAC's latest Resident Chefs, Stacy Johnston and Minette Lotz join executive chef, Kenton Leier, in hosting a weekend of Chef's Table at 1 Elgin Restaurant!
Chef's Table was created in collaboration with Festivals of Small Halls (the team behind Bluesfest), as a creative way to provide an evening of fine dining and musical entertainment despite the restrictions in place because of the pandemic. For the third summer, they've invited musical artists to perform from a stage floating on the other side of the Rideau Canal to delight diners on the restaurant patio, boaters and nearby pedestrians.
Guests will be treated to 3 courses, crafted collaboratively by all three chefs, and presented by them before each service, providing a little background and insight on the origin of their ingredients as well as the inspiration behind their creation.
Partners in the kitchen, as well as in life, Chefs Johntson and Lotz work together to create exceptional dining experiences for guests of the Naramata Inn, in the Okanagan Valley, BC.
Both are passionate about sourcing ingredients locally, and sustainably, to be served fresh and in season, and have spread the message of conscientious cuisine through opening farm-to-table restaurants and partnering with Ocean Wise to promote sustainable fishing.
Join us for the unique chance of enjoying their exceptional culinary talent here in Ottawa!