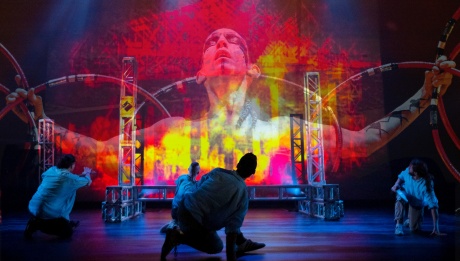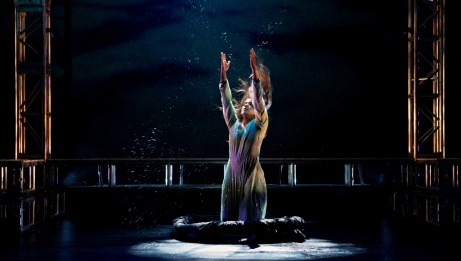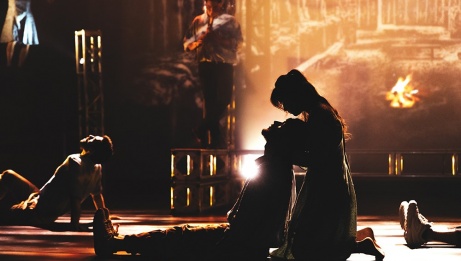 In-person event

≈ 65 minutes · No intermission
A visually stunning dance piece exploring the impacts of the Quebec Bridge disaster of 1907, which killed 33 Mohawk ironworkers from the community of Kahnawake. When the bridge collapsed while under construction, it caused a wave of after-effects that stretched out to the whole world. It is a universal story that touches on themes of disaster, families, community, resilience and building bridges between people and generations. Using both contemporary and traditional practices, direct descendant of this disaster Barbara Kaneratonni Diabo brings the past to the present in a way that will enthrall and resonate with audiences while deepening understanding of Indigenous people's history.
Wat'kathon tseriio kanon'nia kaka'enions sontons'kwenne tia'ontarikon 1907. Ahsen niwahsen ahsen kanienkehaka wahon'niheie kahnawakeronon. Nonen son'tons'kwenne sihotiiote, ohontsakwekon wa'onttoke tsina'awenne. Ohontsakwekon waont'toke nonen watkanions'kenne, kahwatsire, kanatakwekon ia'kotaska, tanon a'ions'kwaketsko tsinateiontere onkweson'a. Ioriwase tanon saoiera watston, thonitia'kotwatsirinon satewatenon'ianihte Barbara Kaneratonni Diabo iehawi tsiniiawen'en tsiniiore onwa, entiako'nikonhra'tihentho ine en'ioteroroke aieienter'hane onkwehonwe tsinition'kwenon.