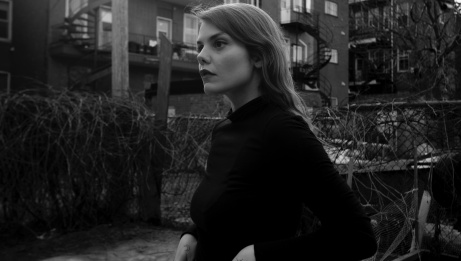 Francophone
Music
Singer/Songwriter
Pop
Twelve years have passed since Béatrice Martin appeared in our lives as Cœur de pirate. Over this period of time, the singer-songwriter and pianist has sold over a million albums and earned several million fans who listen to her songs on repeat via streaming platforms. The mark she has made in the French-speaking pop world is indelible and undeniable. Looking back to her beginnings, it's safe to say that when Béatrice Martin began performing alone at the piano, she rose like a tidal wave that swept over Montreal's stagnating indie-rock scene. Bolstered by the success of her early concerts, she released a self-titled debut in September 2008, which went platinum in Canada and diamond in France. Bypassing the usual channels, she almost immediately made a name for herself on the other side of the Atlantic, a feat many famed Quebec artists took years to achieve.
Parting with the piano in favour of a more playful pop sound, she followed up with Blonde (2011), a sophomore release that was also certified platinum in Canada and in France.
In the spring of 2021, Cœur de pirate returned to her first love with Perséides, an album of new instrumental pieces where the piano reigns supreme. Additionally, in the fall of 2021, she released her most recent album "Impossible à aimer".