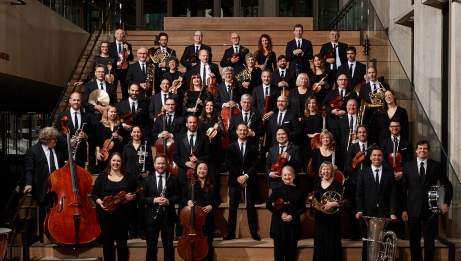 Special Events
Music
Classical music
Vocal
Canadian
Holidays
In-person event

≈ 1 hour · No intermission
Hosted by: YAO
Conducted by: Alexander Shelley
Invited Guests: Jonelle Sills, soprano & Hillary Simms, trombone
Happy Canada Day! Please be our guest at the NAC. Join us July 1 for a free concert celebrating Canada and Canadians through the diverse artistry and unparalleled creativity of Canada's best and brightest musicians.
The National Arts Centre Orchestra shares the stage with a stellar lineup of young homegrown vocalists and musicians performing music by great Canadian composers like Violet Archer, John Estacio, Dinuk Wijeratne, and Oscar Peterson. As we reflect and celebrate this wondrous country we call home, composed of caring communities built by strong, proud, free, diverse, inclusive, and empathetic people, this all Canadian concert will touch the tenderness in your heart one moment and send your mind and dreams soaring to new heights the next.
Hear the remarkable young soprano Jonelle Sills perform excerpts from Métis composer Ian Cusson's riveting Where there's a wall, with poetry by Canadian poet Joy Kogawa. And let John Estacio's Frenergy carry you away as if enveloped in the best action film score you've ever heard! The concert will conclude with Hymn to Freedom, by the late, great Oscar Peterson.
More exciting repertoire will be announced from the stage, so don't miss this rare opportunity to come together once again to share in our love of music with some of Canada's finest young musicians shining from the stage.