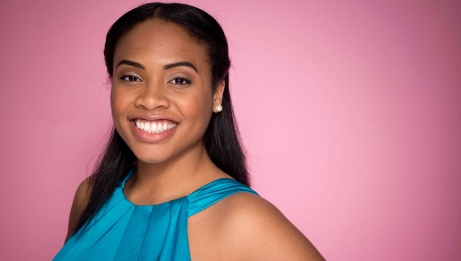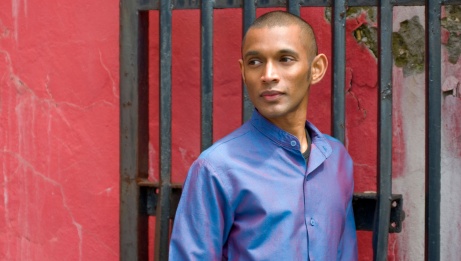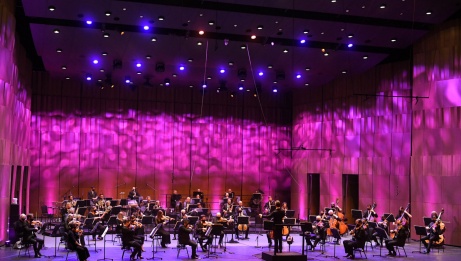 Music
Classical music
Masterworks
Vocal
DINUK WIJERATNE A Letter from the Afterlife
David

Concertino for Trombone

Samuel Barber Knoxville: Summer of 1915 (Jonelle Sills, soprano)
Edvard Grieg

Holberg Suite, Op. 40
In-person event

Bilingual
There's something about the summer that conjures up memories of summers past. Take a sonic journey through the warm nostalgia of the season, with the NAC Orchestra led by Canadian conductor/composer Dinuk Wijeratne and featuring Canadian rising star soprano Jonelle Sills. Past and present collide in music by composers who were inspired by old tunes, old poems, old memories, old musical styles—to create something wholly new and distinctive of their own times.
A multi-award–winning composer known for his boundary-crossing works, the concert opens with Wijeratne's own A Letter from the Afterlife, an orchestral version of the first of Two Pop Songs on Antique Poems, originally written for the Afiara Quartet in 2015. A musical setting without words to a poem from the Rubáiyát of Omar Khayyám, Wijeratne says he sought to create "my own kind of 'collision of old and new', where the beauty and meaning of vintage poems might inspire the kind of loops, grooves, and catchy tunes heard in pop music."
One of CBC Music's 2020 Classical '30 under 30', Jonelle Sills brings to life Samuel Barber's lyric rhapsody Knoxville: Summer of 1915, from 1947. Setting excerpts from an autobiographical text by American poet James Agee, Barber conveys through soprano voice a child's experience of the sights, sounds, and sensations of summer—a poignant reflection of a gentler time backed by lush orchestral colour.
The strings of NACO take centre stage in Edvard Grieg's lively Holberg Suite, a work he originally wrote for piano to commemorate the bicentenary of Dano-Norwegian writer and playwright Ludvig Holberg (1684–1754). An inventive twist on "the olden style" of the Baroque-era dance suite, it evokes the buoyant energy and refined elegance of "Holberg's time."
Thank you to our partners: The Janice & Earle O'Born Fund for Artistic Excellence, Elinor Gill Ratcliffe, C.M., O.N.L., LLD (hc).