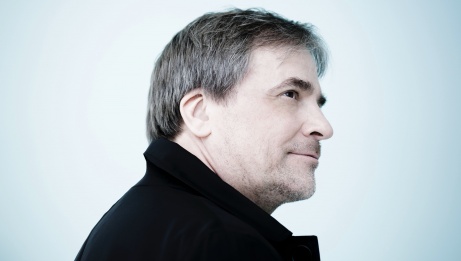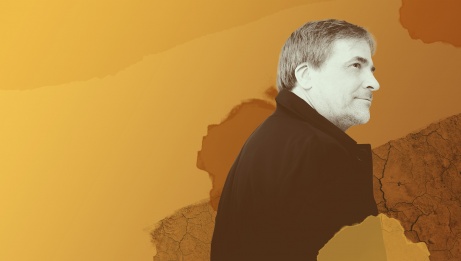 BETSY JOLAS

Onze lieder for trumpet and orchestra
In-person event

≈ 2 hours · With intermission
The NAC Orchestra is pleased to present an evening of contemporary and classical beauties under the baton of our cherished Principal Guest Conductor, John Storgårds.
Pyotr Ilyich Tchaïkovsky's hauntingly beautiful Symphony No. 5 confirms his reputation as one of the finest composers of the Romantic era. Remarkably, initial audience and critical response to this lovely work was muted, but the eyes of the world soon opened to Tchaikovsky's ability to evoke the longings of life and love. Listen in the second movement for the eloquent horn solo that inspired an innocently romantic love song by pop crooner John Denver.
Swedish trumpeter Håkan Hardenberger has few equals for musicality and breadth of delivery. Renowned as a pioneer of significant and virtuosic new trumpet works, Hardenberger joins forces with the National Arts Centre Orchestra for the first time in more than 25 years to perform both a contemporary tour de force by Franco-American composer Betsy Jolas and a classical masterpiece by Joseph Haydn.
Franco-American composer Betsy Jolas's Onze lieder (Eleven Songs) for Trumpet and Orchestra are filled with flirtatious melodies that nod to the jazzy, the tender, and the playful, layered above the moving parts of the orchestra to create a "sophisticated and subtle piece" (nytimes.com). At 95 years old, Jolas remains a formidable and esteemed force in the world of contemporary classical music. The NAC Orchestra is proud to perform the Canadian debut of this work.
Joseph Haydn's thrilling Trumpet Concerto was a landmark work written in 1796 for his friend Anton Weidinger, who had invented a new kind of trumpet with five keys that was able to produce more notes in a scale than its predecessors. Always wildly popular, Haydn's trumpet concerto has recently found even more popularity as the "wake up" theme in the runaway hit series Squid Game.