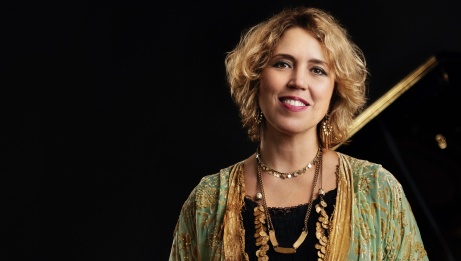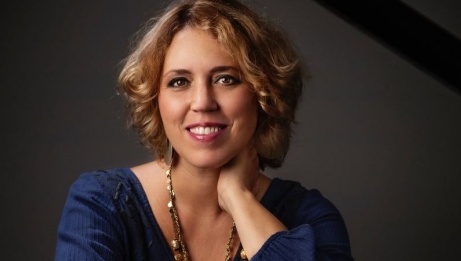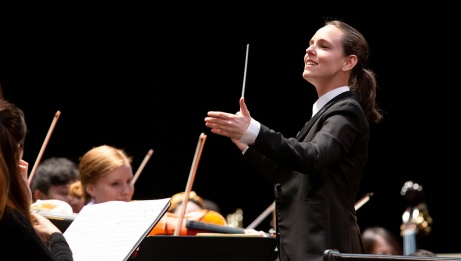 Music
Classical music
Masterworks
Piano
SOFIA GUBAIDULINA Fairytale Poem for orchestra
PYOTR ILYICH TCHAIKOVSKY

Piano Concerto No. 1 in B-flat minor, Op. 23

Antonín Dvořák

Symphony No. 7 in D minor, Op. 70
In-person event

≈ 2 hours · With intermission
Program updates:
Elinor Rufeizen replaces Eva Ollikainen on the podium
Not performed: Sibelius, Four Legends, Op. 22
Program addition: Dvořák, Symphony No. 7
- - -
The artistry of Venezuelan-born pianist and NACO creative partner Gabriela Montero might well defy description, but it is always magically rewarding. Her masterful execution of classical repertoire and her uncanny ability to improvise complicated musical pieces in real time, often based on themes suggested by her audience, make her truly a one-of-a-kind musician. In Montero's hands, Tchaïkovsky's beloved Piano Concerto No. 1 moves effortlessly between the enchanting, the titanic, and the lyrical.
The Russian composer Sofia Gubaidulina's Fairytale Poem was inspired by the Czech children's story of a piece of chalk destined to write boring mathematical equations and language exercises all day, despairing that it would ever reach the dream to which it aspired—to create "wonderful castles, beautiful gardens… and the sea" before it became too small to continue. "It seemed so symbolic [of] an artist's fate," Gubaidulina wrote.
If Dvořák's famous Symphony No. 9 is best known as "From the New World," his Symphony No. 7 could easily be known as "From the Old World." It was the composer's hope that his magnificent Symphony No. 7, deeply rooted in Czech culture, would stir the world and pave the way for greater international acceptance of Slavic-influenced music.
NACO is pleased to welcome to the podium guest conductor Elinor Rufeizen, a rising star in the conducting world, for her National Arts Centre debut.