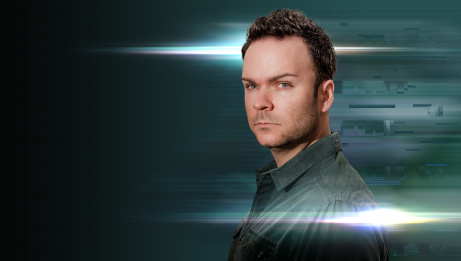 JAKE HEGGIE, MARGARET ATWOOD Songs for Murdered Sisters
In-person event

Bilingual

≈ 2h · With intermission
World Premiere
NAC Co-commission
We regret to announce that due to the continued volatile situation caused by the occupation in downtown Ottawa, Atwood, Heggie & Brahms, scheduled at the NAC on February 23 will be postponed with a new date to be announced.
This concert by the NAC Orchestra opens with a moving meeting of artistic minds, all at the top of their game.
Acclaimed Canadian baritone Joshua Hopkins makes his Southam Hall solo debut to perform a powerful new work written expressly for him that conveys the tragedy of lives needlessly lost.
Songs for Murdered Sisters* is an NAC co-commissioned song cycle for baritone solo and orchestra based on original poetry by Canadian author Margaret Atwood. Music by Jake Heggie, best known for his contemporary operas Dead Man Walking and It's a Wonderful Life, embraces and builds on the passion of Atwood's powerful words.
Then, Brahms's Symphony No. 4 might well be the perfect expression of German Romanticism in a symphony—passionate, filled with fury, and aimed straight at the heart.
The first people to hear any part of it expressed some surprising misgivings, leaving Brahms full of doubt about whether to give life to the work beyond its premiere. Fortunately for the world, he did give it life, because this symphony contains some of the deepest and most romantic music of the 19th century. Filled with an underlying sense of unrest and desire, Symphony No. 4 evokes the sounds of the entire universe from start to finish.
The Women's Sexual Assault Centre of Renfrew County offers support to women who have experienced or are experiencing some form of sexual violence. They also offer support to family members, as they did for Joshua's family when his sister, Nathalie Warmerdam, and two other women were murdered in 2015. Please donate to the WSAC to help them support our community.

-------------------------------------------
* A Work Jointly Commissioned by Canada's National Arts Centre Orchestra and Houston Grand Opera
Piano and Voice Premiere [March 8, 2022] at the Rothko Chapel in Houston, Texas
Orchestra and Voice Premiere [February 23, 2022] in Southam Hall, at the National Arts Centre in Ottawa, Canada
Poems by Margaret Atwood © (Based on the original poems by Margaret Atwood © Margaret Atwood 2020)
Margaret Atwood's poem Songs for Murdered Sisters is from the collection Dearly, published by HarperCollins US, Penguin Random House UK and Penguin Random House Canada. Dearly is published in French by Editions Robert Laffont.
The score for Songs for Murdered Sisters is published by Bent Pen Music, Inc. ("Bent P Music" BMI) Represented by Bill Holab Music (www.billholabmusic.com) All rights reserved.