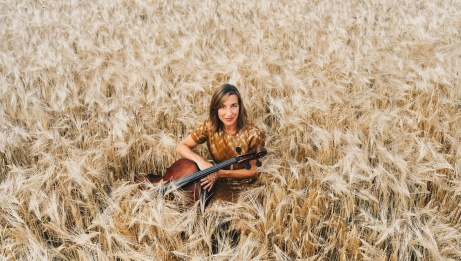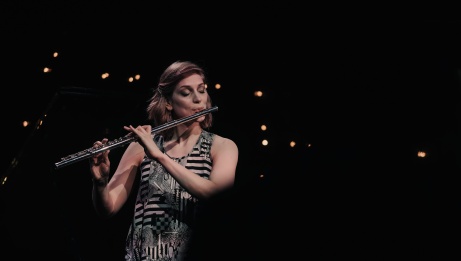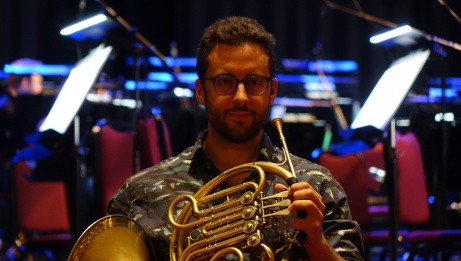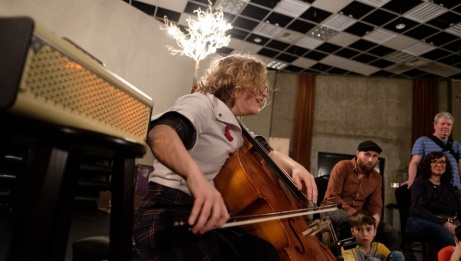 Family programming
Music
Children
Festival events
In-person event

Bilingual

Ages 5+

≈ 20 minutes · No intermission
When music pops into our lives!
Are you a fan of the unexpected? Make a side trip to the Music Rooms!
A short micro-concert in a unique space makes a great introduction to the NAC and music events for young ones. Limited to a small group of audience members, musicians will perform for you in a tucked away space. A casual atmosphere and accessible price make this a festival favourite and a great way to anchor your day.
This year the experience is offered in a "pick-your-own" format rather than a tour, with 2 different music room choices. Choose a single micro-concert or two—it's up to you! Concentrated miniature performances, no longer than 15 minutes, that can be enjoyed in sequence or slipped in between two other shows.
This way to guaranteed musical finds and other surprises!
Artists:
On Saturday, July 2, be enchanted by the fabulous Dakota Martin (flute) and Anna Petersen (oboe and English horn).
On Sunday, July 3, enjoy the unexpected with Julia MacLaine (cello) and Louis-Pierre Bergeron (horn).
Multilingual ● For age 5+
Meeting point: Southam Hall Lobby
This show is part of the BIG BANG Festival, the city's most vibrant family event! Learn more.
*To learn more about Music Rooms 1, click here.