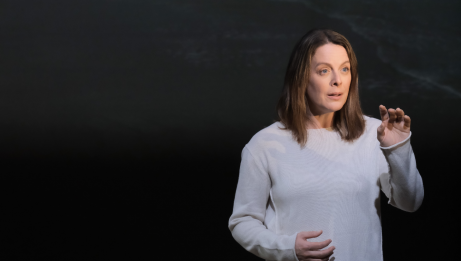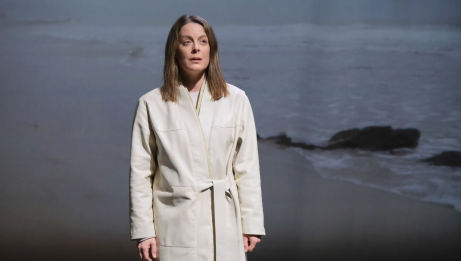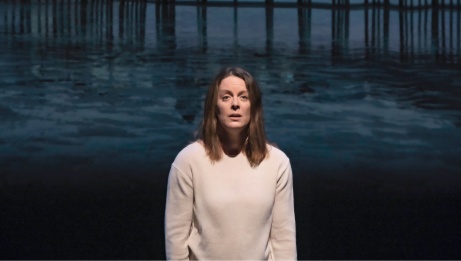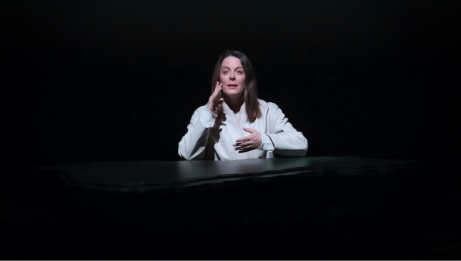 "A life in sequence shots"
In-person event

Français

≈ 1 hour and 15 minutes · No intermission
A woman appears in the half-light. She is any age, all ages. Perhaps it is this woman's consciousness that suddenly makes itself heard—her soul, her psyche, unaltered by time. The intimate part of her that never changes despite the passing years, the transformations of her face and body.
We gradually learn that this woman's life spanned the 20th century, which saw the progressive emancipation of women, but without her fully enjoying it. She is a woman of no exceptional destiny who has done her best to live well and be happy. Suddenly, a voice emerges from her, a voice previously unheard, an undercurrent that reframes certain moments of her life. This revived memory, delivered in a torrent of words, is based on the structure she used to organize her life: namely, the Ten Commandments—decreed not by God, but by Dorothy Dix, an American newspaper columnist who dispensed recipes and advice for happiness.
Stéphanie Jasmin uses Dix's ten-point plan for a happy life to structure and mark each part of this self-scrutiny transposed to the present. Drawing on the life of her beloved grandmother, who lived to be 100, the playwright creates a distinctive character with her own voice, a voice that is still intact, still vital, oscillating between implacable lucidity, amazement, and stunning flashes of insight.
In the wake of her plays Ombres and Les Marguerite(s), Stéphanie Jasmin continues her investigation into the intimate thoughts of women while pursuing a creative process inseparable from the video images she captures. Immersed in a long sequence shot in variable time, Julie Le Breton will perform this interior journey in all its states, punctuated by original music by composer Denis Gougeon. Denis Marleau, with whom Stéphanie Jasmin has conducted an artistic dialogue for the past 20 years, directs.
*The play Les dix commandements de Dorothy Dix is published by Éditions Somme toute.