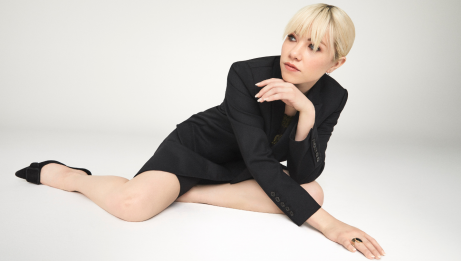 Music
Classical music
Singer/Songwriter
Pop
Rock
Holidays
As part of our SESSIONS series, we welcome pop sensation Carly Rae Jepsen for a truly special holiday performance with the NAC Orchestra.
After multi-platinum Grammy, Juno and Polaris Prize nominated singer/songwriter Carly Rae Jepsen released her critically acclaimed album E·MO·TION in 2015, it became "a modern touchstone for a new crop of pop-leaning artists and legacy acts," as NPR noted. The album also inspired an abundance of memes — extending the cultural cachet that Jepsen earned from the ubiquity of her GRAMMY® -nominated blockbuster hit "Call Me Maybe" (from her U.S debut album Kiss), which not only climbed to No. 1 on the iTunes Singles charts in over 47 countries, sold over 20 million singles worldwide, and was certified Diamond in the U.S., but was referenced by everyone from former secretary-of-state Colin Powell to Cookie Monster.
Jepsen's 2019 album Dedicated, retains the joyful, hook-filled feeling of its predecessor. But where E·MO·TION was an '80s-influenced synth-pop classic that Rolling Stone called "a pop masterclass" and Stereogum called "indisputable pop genius,".
Following the release of Dedicated Jepsen embarked on a global tour playing to audiences in North America, Asia, Australia and Europe.