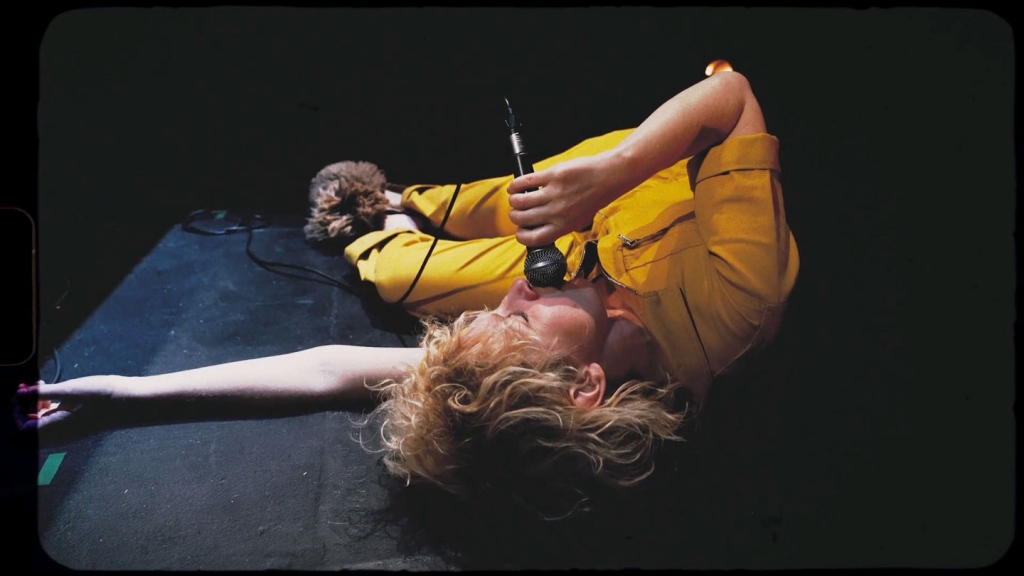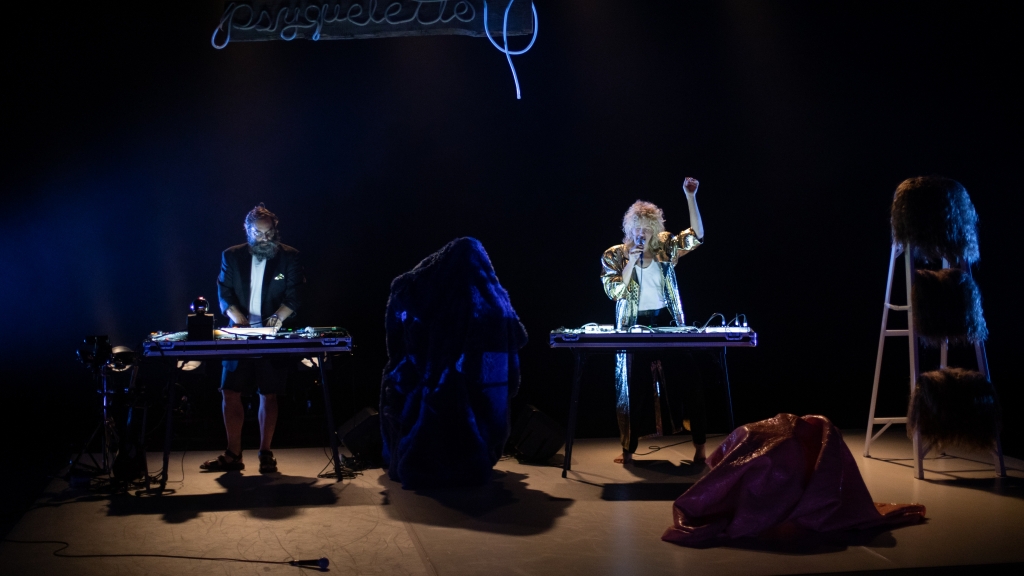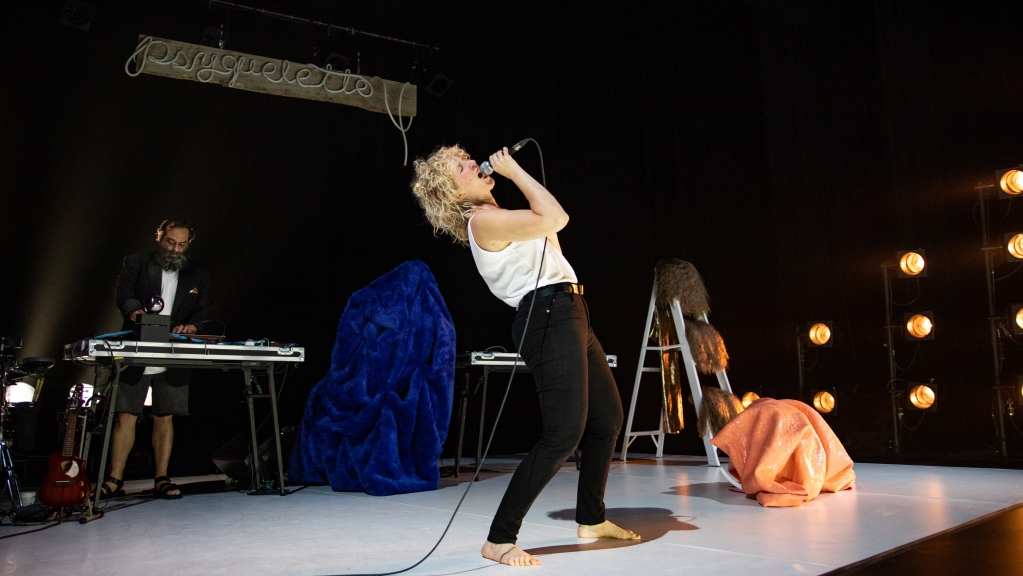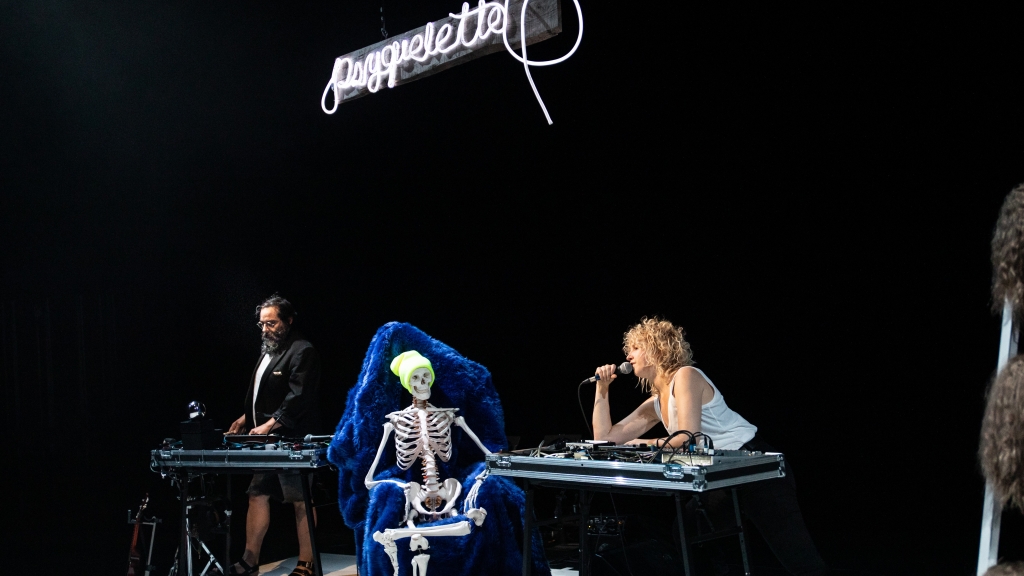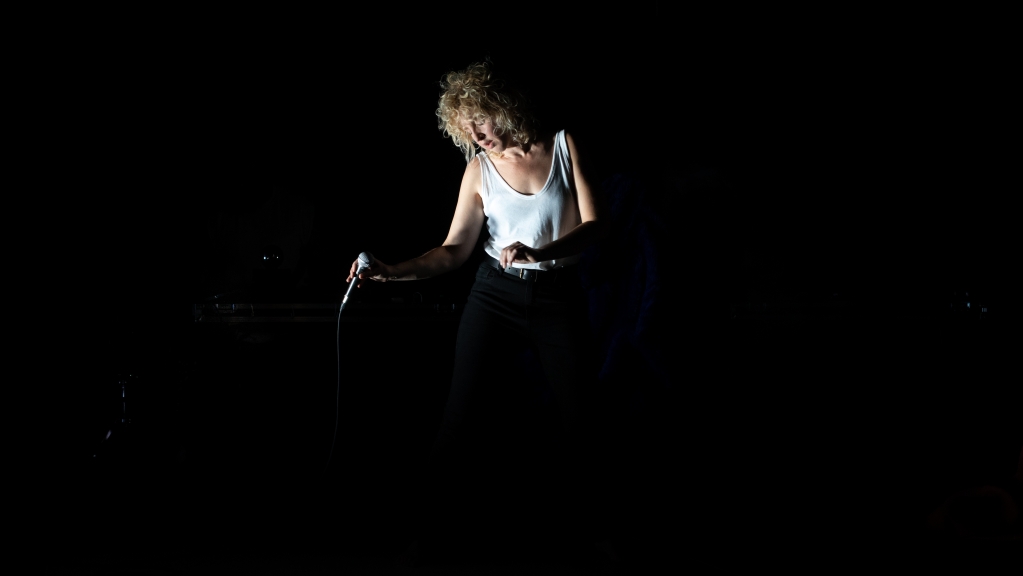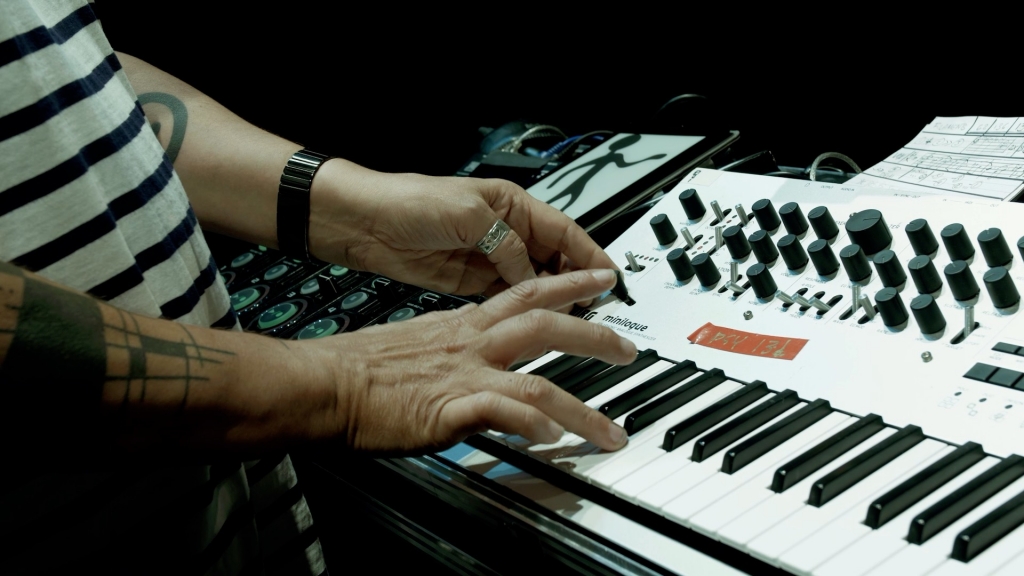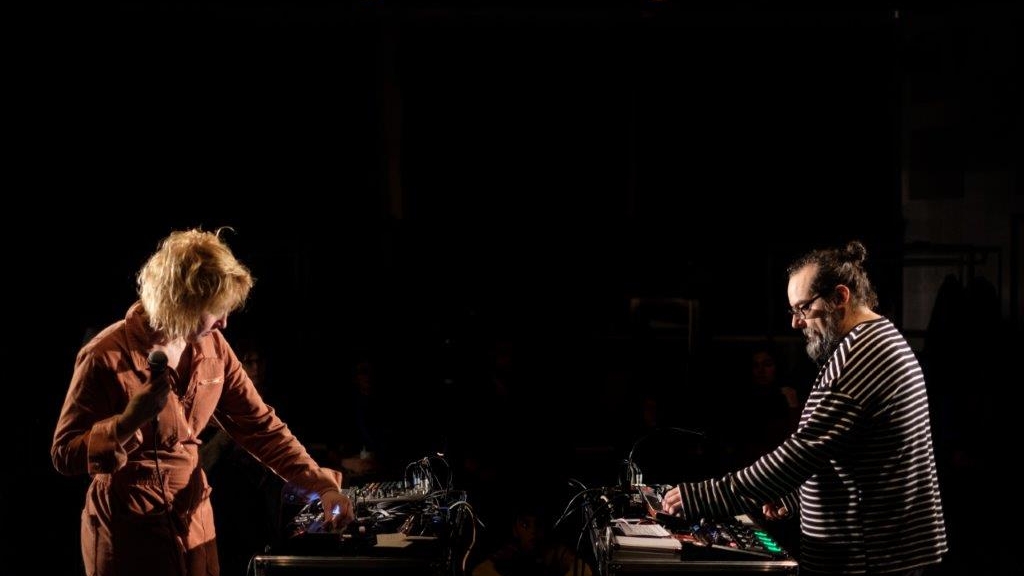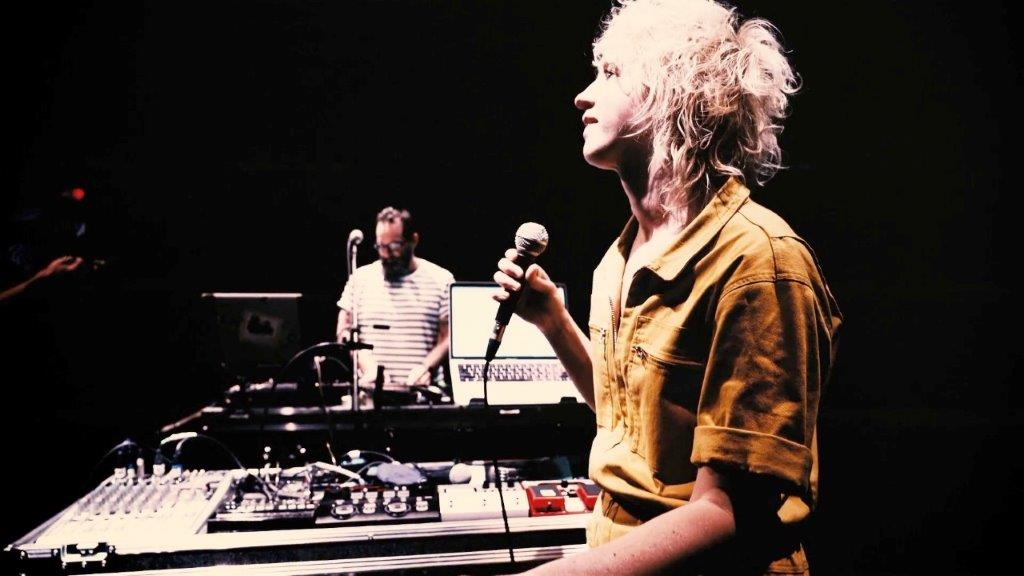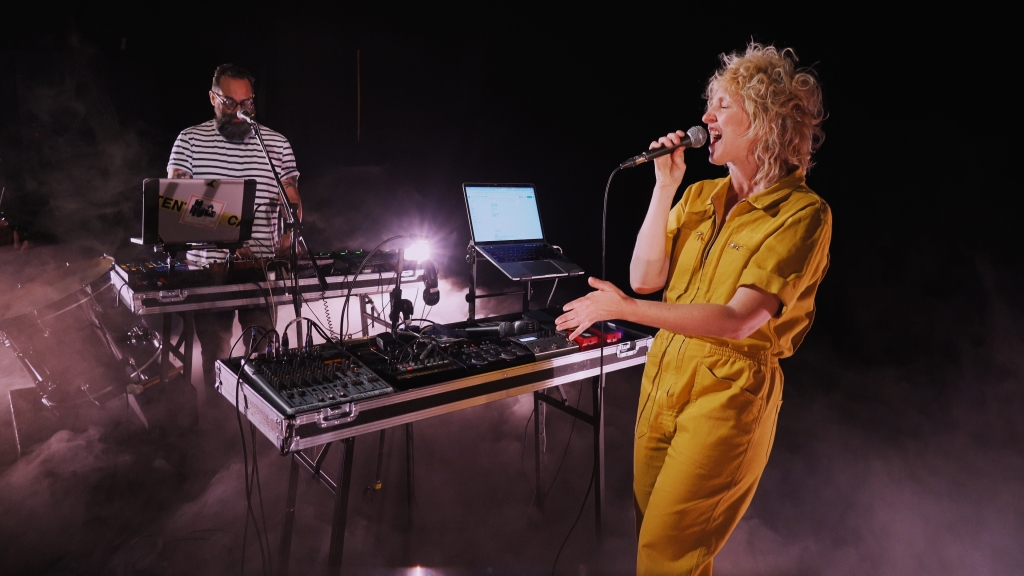 "Electric, artistic and zany!"
In-person event

Français

Ages 7-14

≈ 55 minutes · No intermission
Museum-like, new wave, poetic and theatrical all at the same time, this beautiful hybrid creature imagined by Karine Sauvé comes straight from Bizarreland to make a dramatic case for the importance of art and its amazing power to heal hearts!
It's like sneaking into a museum when you're not allowed, through the back door—no, the upside-down door! Alone, in the middle of the night, Karine-Pas-Sauvé observes the strange sculptures. A mysterious skeleton–psychologist has told her to sing at the top of her voice to the ones that appeal to her, as an antidote to the pain of her separation and a shattered family cocoon. Alongside her on stage, the boisterous Nicolas Letarte-Bersianik galvanizes his sound machines, colouring the space with his electrifying music.
Every piece of art inspires a new mood, a crazy game, a firecracker of sorrow to detonate! At the end of the show, you feel like you've just stepped off a wild ride; you don't completely understand what just happened, but you want to go back!
***
Psst! Listen to the podcast before coming to the show. You'll be able to hum along to the songs!
Directed by

Anne-Marie Guilmaine and Karine Sauvé

Sets and costumes

Julie Vallée-Léger and Karine Sauvé

Lighting

Leticia Hamaoui

Stage director and technical director

Gabriel Duquette

Production director

Catherine Renaud

Collaborator on the costumes

Mélanie Charest

Produced by

Mammifères

Partners

Maison Théâtre, Théâtre Aux Écuries, Le CUBE, NAC French Theatre, Recto-Verso, Mois Multi, La Chapelle – scènes contemporaines, Les Coups de théâtre, Maison de la culture Pointe-aux-Trembles

Special thanks to

Shary Boyle, Sylvie Cotton, Élise Provencher, the artists who allowed Karine Sauvé to do her solo camping-residencies with their fabulous pieces, Fabienne Martin, psychoanalyst, for following and advising the team throughout the research phases.