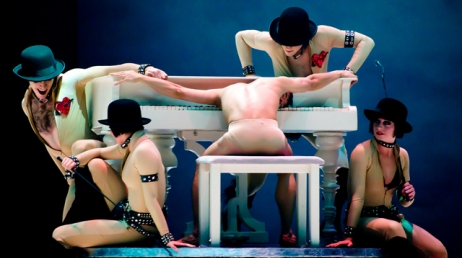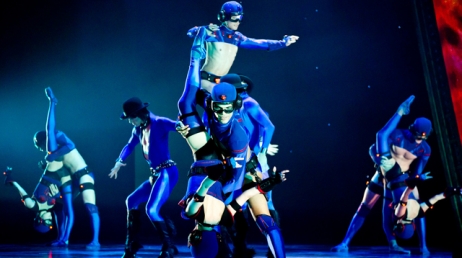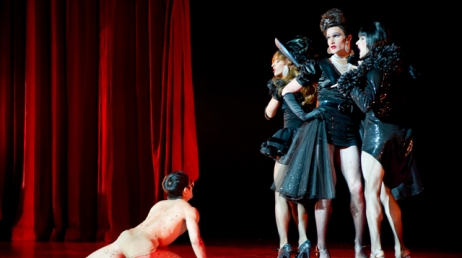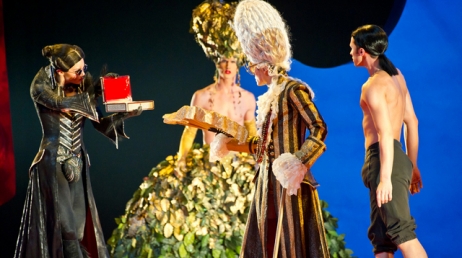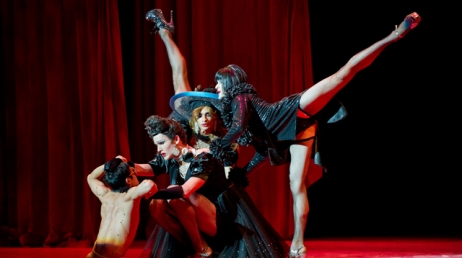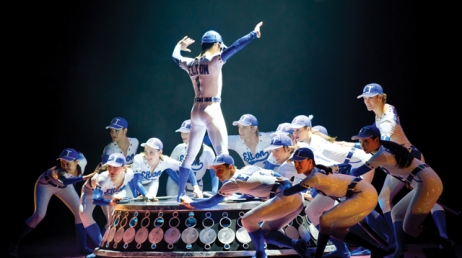 "I am proud of what Alberta Ballet has created… It's a strong, contemporary choreography that entertains and challenges new audiences with its new esthetics and its powerful fusion of art mediums."" Sir Elton John
≈ 1 hour and 50 minutes · With intermission
The undeniable joy of pop-rock meets the breathtaking athleticism of ballet in the sequined spectacle, Love Lies Bleeding. Alberta Ballet's artistic director Jean Grand-Maître, choreographer of the
Vancouver 2010 Olympic Opening Ceremonies, conjures a romping and visually spectacular tribute to the work of Sir Elton John and Bernie Taupin. Featuring 14 classic songs, this wild and whimsical piece explores the trials, victories, and sacrifices of achieving super stardom with an unforgettable story of rock 'n' roll, drama, passion – and above all – love.
Pre-show Chat with Artistic Director Jean Grand-Maître:
Friday, April 19 at 7:00 p.m.
NAC Salon
Join Jean Grand-Maître, Artistic Director of the Alberta Ballet and choreographer of Love Lies Bleeding, for a Pre-Show Chat focusing on the creation of the ballet.
Alberta Ballet Public Class With Alberta Ballet's Ballet Master, Alexandrous Ballard.
April 20, 2013 at 10:30am.
Cost: $25 payable in cash on site
Location: Rehearsal Hall B, National Arts Centre, 53 Elgin Street, Ottawa (Enter by Stage Door)
Deadline for registration: Wednesday, April 17th, 2013.