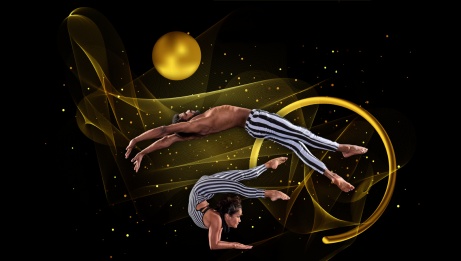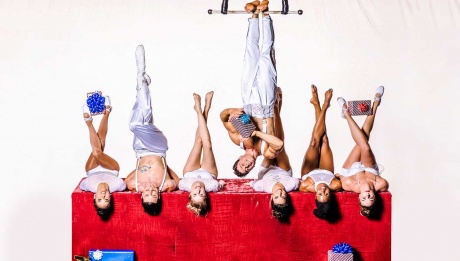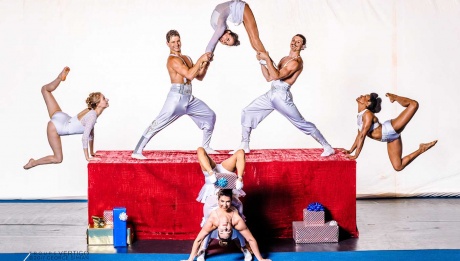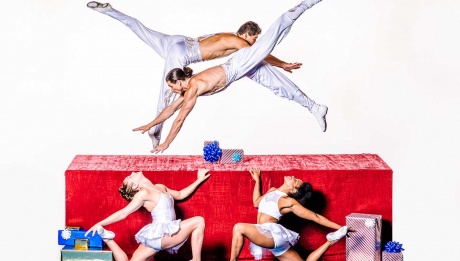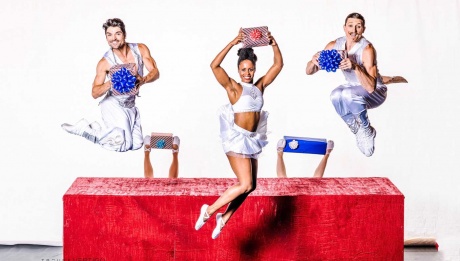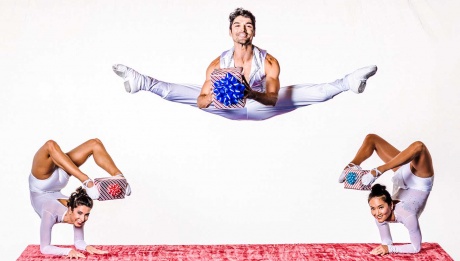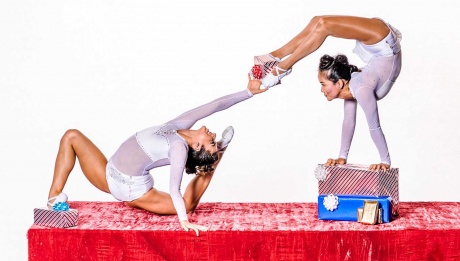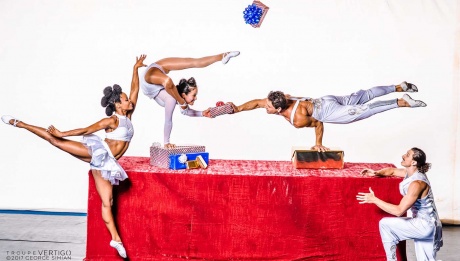 Family programming
Music
Classical music
Pops
Circus
Holidays
In-person event

Bilingual

≈ 90 minutes · With intermission
This holiday season, experience the thrill of the circus and the beauty of the symphony when the NAC Orchestra welcomes back to Southam Hall Troupe Vertigo, the L.A.-based ensemble whose "dizzying acts defy gravity and leave its lucky audiences in awe" (Los Angeles Times). This must-see evening spectacular melds all your holiday favourites with a spellbinding mix of music, circus, dance, and theatre. If you've never experienced holiday classics like "March of the Toys," "A Caribbean Sleigh Ride," and "What Child is This?" set in electrifying motion, you're in for a singular treat!
Founded in 2009 by Cirque de Soleil alumna Aloysia Gavre and producer Rex Camphuis, Troupe Vertigo turns dazzling physical feats into works of art, set to the holiday music you love.
Conductor Michelle Merrill has been inspiring audiences throughout the world with her sharply detailed and vibrant performances. A passionate and dynamic artist, she served four years as the associate conductor of the Detroit Symphony Orchestra and has directed orchestras in the US, Canada, and Europe. This is Merrill's debut with the NAC Orchestra.