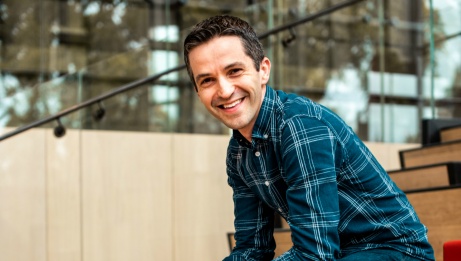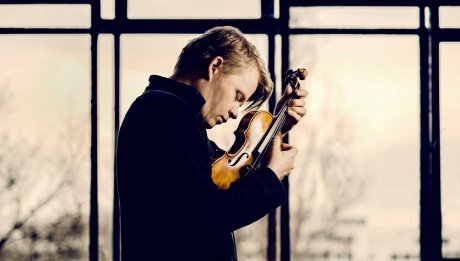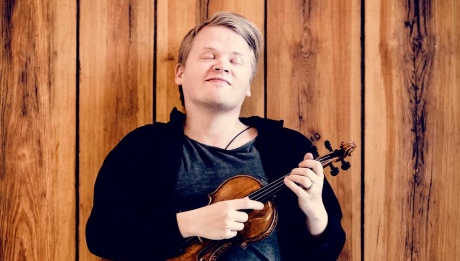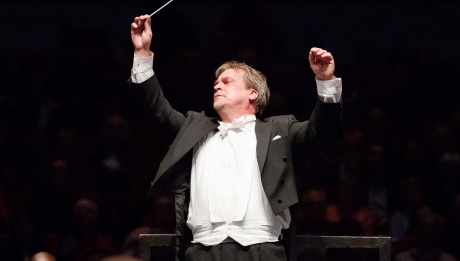 Indigenous arts
Music
Classical music
Masterworks
Violin
New works
Festival events
Ian Cusson Le loup de Lafontaine*
DANÍEL BJARNASON

Violin Concerto
≈ 1 hour and 30 minutes · No intermission
World Premiere
Métis composer Ian Cusson, one of the NAC's inaugural Carrefour Composers, is known for crafting intricate pieces that explore the intersection of cultures. John Storgårds conducts Cusson's Le loup de Lafontaine*, inspired by the legend of a menacing wolf that terrorized one of Ontario's oldest French-speaking villages, ultimately uniting the diverse and disparate groups who founded the town against a common enemy.
Then Daníel Bjarnason's Violin Concerto bends and pushes technical boundaries, making it the perfect vehicle for guest violinist Pekka Kuusisto's fresh approach to repertoire and love of improvisation. The result is a spot-on match between two artists who are strong advocates of new music and ground-breaking techniques. Don't miss this fantastic collaboration!
*World Premiere; NAC Orchestra commission as part of the Carrefour Composer Program, made possible by the Canada Council for the Arts
Music. Food. Wine. Friends.
A Perfect Way to Enjoy it All.
Unwind at the end of your week with our wildly popular Casual Fridays!
5:30 PM Pre-concert 5 à 7 with music in the Southam Hall Lobby, OPEN TO ALL whether or not you attend the concert. Enjoy cocktails and tapas, available for purchase. All tapas are prepared by the NAC culinary team drawing inspiration from individual Casual Fridays concerts for an original and authentic flair. You can purchase tapas tickets onsite the night of the concert.
Métis fiddler Kathleen Nesbitt sets the stage for the legend to unfold! She is joined by a trio of musicians for the pre-concert performance in our public spaces. The lively sounds of the fiddle will be set to the tune of traditional Métis songs, bluegrass tunes and toe-tapping jigs.
7 PM 90-minute NAC Orchestra concert without intermission. Each guest concert host connects with the artists on stage to discover more about them and the music. Side screens give the audience a chance to get up close and personal with the evening's performers.
8:30 PM Post-concert party in the Main Foyer, OPEN TO ALL whether or not you attended the concert. Mix and mingle with fellow music lovers and NAC Orchestra musicians!